Online Brokerage Firm Eyes Expansion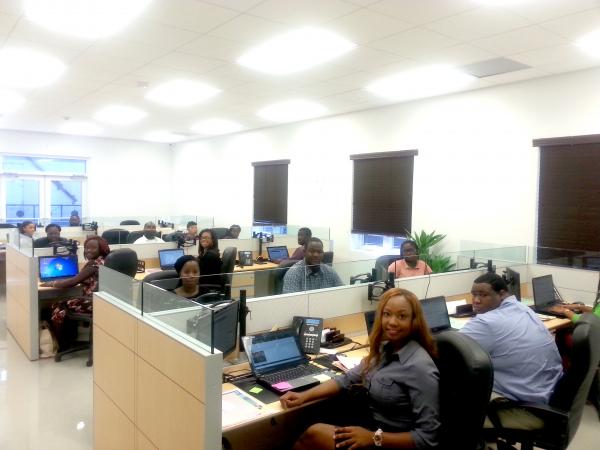 Based on a recent boom in the opening of accounts which he attributes to a surge in younger investors entering the stock market, a Nassau-based online brokerage run by a U.S. investor is projecting that he will increase his all-Bahamian staff five-fold in the next "two to three years", and is aiming to invest between $3 million to $5 million in his own premises by 2016.
Guy Gentile, CEO and founder of Suretrader.com, told Guardian Business that he is optimistic the company has a "great shot" at capturing up to 10 percent of the $2 billion global market in non-U.S. traders who are looking to buy and sell U.S. stocks and options online.
On Saturday, Gentile hired six additional Bahamian staff to his growing office, bringing the number of employees in total to 20.
Suretrader.com launched in Nassau in November 2011 in a 600-square foot office, and within 10 months, expanded into a 4,000-square foot space – one which Gentile said Saturday's additions are now helping to fill.
"Right now we expect that based on current growth we'll be at around 30 employees by the end of the year," said Gentile, adding that the company currently has over 5,000 account holders and is creating around 600 new accounts a month.
Looking ahead, the investor said he hopes that he can eventually employ over 100 people at a purpose-built Swiss America building in New Providence within two to three years. Swiss America Securities is the parent company of Suretrader.

business, financial, jobs