President Obama nominates choice for next US ambassador to Bahamas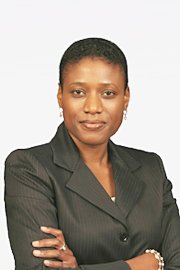 The United States yesterday announced the nomination of a former White House attorney for the post of ambassador to the Bahamas.
Although a ratification by the US Senate is still to come, Foreign Affairs Minister Fred Mitchell said the announcement of Cassandra Butts' appointment was welcomed as the Bahamas looks forward to a continued good and cordial working relationship with the US.
Butts, 48, was a classmate of Obama's at Harvard Law School. She was born in Brooklyn, New York.
In a statement from the White House's Office of the Press Secretary, Ms Butts' nomination was announced along with two other officials: Bob Work for America's Deputy Secretary of Defense and Matthew McGuire as the appointee of the US executive director – International Bank of Reconstruction and Development.
President Obama said: "I am pleased to announce that these experienced and committed individuals have agreed to join this Administration, and I look forward to working with them in the months and years ahead."
Ms Butts now serves as Senior Advisor to the chief executive officer of the Millennium Challenge Corporation where she chairs the investment committee.
Click here to read the complete article at tribune242.com

diplomacy, government, United States