Stephanie Francis Celebrates 80th Birthday At St. Matthew's Anglican Church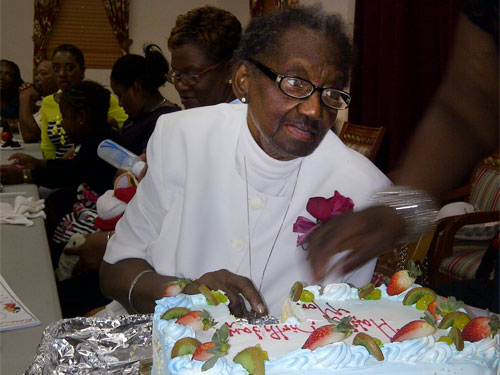 Nassau, Bahamas — Flanked by loving relatives, parish family and friends Stephanie Francis celebrated her 80th Birthday. The wife of former Nassau Guardian Kenneth Francis started the morning in mass at  St. Matthew's Anglican Church where a happy birthday song was sung to her during the service.
The mother, grand mother and great grand mother thanked a crowd at table fellowship in the parish hall following the service for the great and good years God has bestowed on her.
She turns 80 years officially on on Tuesday February 25th…
Caption: Stephanie Francis along with granddaughter Kennedy Newry at the cutting of the Birthday cake.

Bahamians, people