Deadline Fast Approaches For 2014 Tourism Scholarships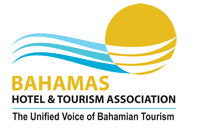 Over the past nine years 104 hotel industry scholarships valued at $428,000 have been awarded to Bahamian students, thanks to the collaborative efforts of the Bahamas Hotel and Tourism Association (BHTA), the Bahamas Hotel Employers Association (BHEA) and the Caribbean Hotel and Tourism Education Foundation (CHTAEF).
The organizations are calling on students and employees wishing to further their education in tourism-related studies to apply, as deadlines for the two tourism-related scholarship programs which BHTA supports is fast approaching.
"Now is an ideal time to invest in one's future, by pursuing studies in the hospitality industry" according to BHTA President Stuart Bowe.  "Tourism is the world's leading growth industry and the career and entrepreneurial opportunities for Bahamians will be considerable.  For many students and families, this financial support could not come at a better time. We are grateful to our members, our industry partners, and the BHEA and CHTAEF for their contributions which enable us to offer these scholarships." adds Mr. Bowe.
BHTA is presently soliciting applicants both for the Industry Partners Pat Bain Scholarships, and the Caribbean Hotel & Tourism Education Foundation's scholarship programs.
Students interested in pursuing studies in tourism and culinary-related fields are invited to submit applications for scholarships being offered to Bahamians to attend the College of The Bahamas Culinary and Hospitality Management Institute (CHMI), through the Patrick S.G. Bain BHA-BHEA Industry Partners Scholarship Fund.
Jointly funded by the BHTA and Tourism Association and BHEA, the scholarships are being offered in the name of the respective organizations and in tribute to the late union leader Pat Bain, in recognition of his commitment to education and building business-labour partnerships.   The application process is open until April 25th, 2014 and awards will be announced by June 30th.
The Caribbean Hotel and Tourism Association Education Foundation is accepting Scholarship Applications for Students, Employees and Educators for their 2014 awards.   The application deadline is March 30th, 2014.
Find details for securing applications and criteria for both programs here.

educational, tourism