Does The War on Drugs Do More Harm Than Good?
From Handle's Haus , an interesting theory of the war on drugs: But there is a much deeper and more sinister aspect to the drug issue that is both very complex and very dangerous to discuss openly.  It is indeed a dire problem on many levels.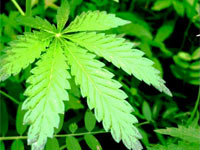 The problem is that while 'poverty' does not cause crime, idle hands are the devil's workshop, and a heavy-concentration of young men who are either not willing or able (or both) to hold down a job and get busy raising a family is a well-established recipe for disaster that was known to the ancients since time immemorial.  This problem exists in our pockets of crime, no one has any good and politically-palpable idea of what to do about it, and the accelerating three legged stool of immigration, automation, and globalization is making it increasingly worse.
Without employing some drastic measures that are incompatible with the current norms of our society – that we aren't even allowed to talk about without severe social sanction because they are so taboo – this situation practically guarantees the generation of all sorts of criminal activity, for kicks and for cash.
If you are a police chief, prosecutor, or politician, then tou want to prevent crime, especially violent crime, and especially violent crimes like burglaries that will spill over into your wealthier, safer neighborhoods whose inhabitants can get you fired very quickly, but who also make excellent targets for theft, muggings, or aggravated robberies because, as with banks, that's where the money is.
Or is it?
Click here to read the complete article at www.vdare.com

crime, drugs, law, society, United States