Myles Munroe Criticizes Parliament's Rotten Eggs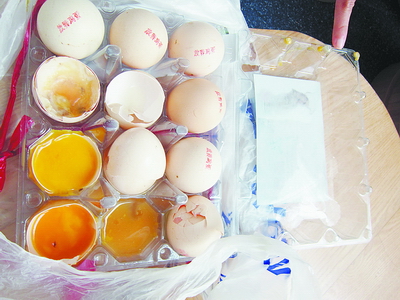 Bahamas Faith Ministries International President Dr. Myles Munroe criticized the quality of the nation's leaders yesterday, telling his congregation that many of today's politicians are "gifted and powerful" but lack principles and conviction.
"They can speak well, they can mesmerize you with language, they can make you shout and scream and wear… T-shirts, but their private lives are a wreck," he said.
"Your character is what you do when no one is watching. It's not your public performance, but your private lifestyle. That's your character.
"What we have is leaders who have charisma without character."
Munroe urged his congregation not to feel threatened by the government.
Instead, he said the country's leaders should fear the people.
"The Bahamian spirit is so passive," he said.
Munroe told his congregation not to allow people to take over their lives because they are in government.
"You must participate in the process to make sure that you are getting the right kind of leadership from those who are [leaders]," he said.
He added: "The key to good government is good people in government. Government is like an omelet; it is only as good as the eggs. If you got rotten eggs, you got a rotten omelet. I don't care how much you pray over that."
Click here to read the complete article at www.thenassauguardian.com

corruption, government, incompetence, PLP, society