Spanish Band To 'Rock Buena Vista' April 5th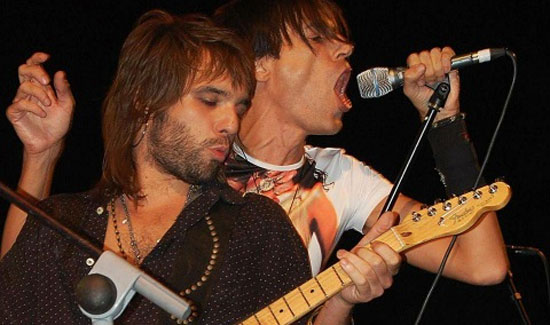 The Lignum Vitae Centre of Hope will host its fundraiser, 'Rocking Buena Vista' April 5th, 8 o'clock at John Watlings Distillery, Delancy Street.
The Great Sammy T and Los Labios from Spain will be the guest band playing the best Rock and Roll music from the 50's and 60's –  the sound and the songs that cut loose from standard ballads and inspired a whole new genre of music, from Elvis Presley to The Beatles, The Rolling Stones and everyone else since then.
Sammy T was born in Spain to a posh, hippie mother and a renegade Spanish rock n' roller known as 'Silvio'  Seville's influential and genuine Rock and Roll star.
Sammy  has been described as "one of the most exciting and engaging Rock and Roll singers in the world today" by top record executives and producers in Spain, England, and the USA.  He created the bands Ubersexy (disco-pop) in Sydney Australia and  followed with The Dealers (punk rock and roll) in London England.
In 2009 Sammy moved to the Bahamas and formed the solo electro outfit 'Sammy T and His Tight Trousers' playing at the Bahamas International Film Festival in Nassau 2 years running. They also played at the world famous Glastonbury festival in the UK before an audience of 4,000 dancing patrons.
2013 saw Sammy spending time in Spain with the newly formed 'Los Labios'  billed as the Spanish Mick Jagger of the Rolling Stone's! He continues to enjoy playing his father's past hits and is busy writing new music for our enjoyment.
And now they are here to perform exclusively for us. Sammy guarantees you will not be able to sit still so bring your blue suede shoes and get ready to Rock and Roll all night long.
For Ticket Information contact: 242 376 6627. Check out the Facebook page or S.Prichard lignumviatebahamas.org

charity, music