All Systems Grow for April 26 BHS Flower Show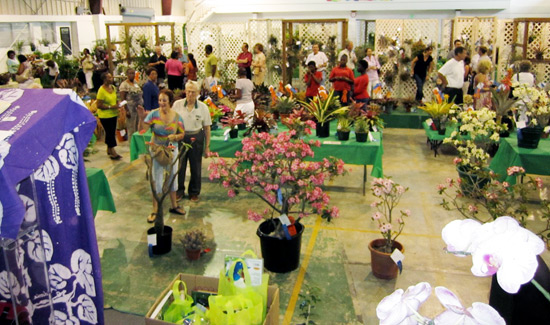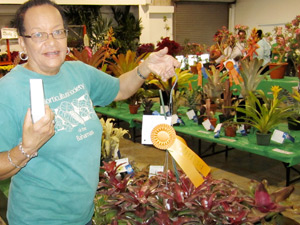 It's all systems GROW for The 2014 Horticultural Society of The Bahamas (HSB) Plant Sale and Show of Horticultural Excellence,  set for April 26 at Queens College, Village Rd. from 2 to 7 p.m. Vendors have expanded the sale portion of the exciting  plant show. Plant stalls now include: The Potting Shed, Beverley Evans, Sandra Towning, Errol Duke Strachan, Commonwealth Building Supplies, and Flamingo Nurseries.
The photos are all from the 2012 HSB show. Photos by P.S. News/Features.
Captions:
Side: Ona Bailey holds her Award of Merit winning Neoregelia 'Fire Ball' grown as a hanging basket.
Bottom: Beverley Evans and Steve McKinney admire an unusual bromeliad Merit Award Winner at the 2012 HSB Show and Sale of Excellence. Look for it on Saturday at the 2014 HSB show.

plants