Stor-It-All Refurbishes Storage Facility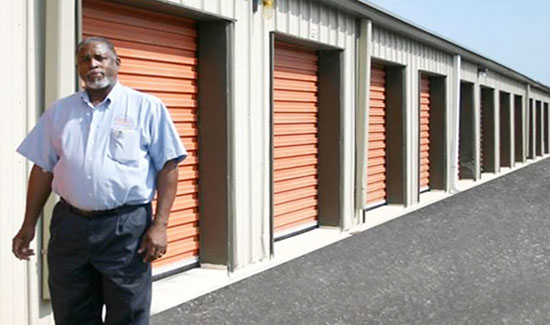 Stor it all, located off Soldier road, has recently undergone a $250,000.00 refurbishment, according to Manager Clyde Beckford. He noted "We want to maintain our position as the leading storage facility in Nassau, with almost five hundred (500) units in various sizes.
Several cosmetic improvements were made in the landscaping, paint up and general appearance and we've changed the weather seals, and lock system on every unit. Additionally we've improved the security lighting and fencing and installed a completely new security system".
Miss Joyann Hanna, who has served as Stor-it-all office Manager for over 17 years added "Our clients always remark on the extensive operating hours and congratulate us on our bug free units, for which we thank our regular exterminator service".
Manager Clyde Beckford adds "Anyone with storage needs –people moving home, banks, churches, schools and businesses which require extensive long term filing storage, shop keepers with excess stock, anyone with storage needs from 25 square feet to 300 square feet, can find it at Stor-it-all. Right now we have a "special offer" 'Rent for 6 month pay 5".
"The units are eight (8) feet high, so people are amazed at just how much can be stored in even our small unit he concluded".
Come and discuss your needs with us, we're sure you'll be glad you did.
 
P.S News features
Caption
Stor-it-all manager, Clyde Beckford, is pictured beside an avenue of newly renovated storage units within the facility, located just off Soldier road. Photo by Keith Parker (P.S News features)

business