Focus On Luxury Travel From China To Bahamas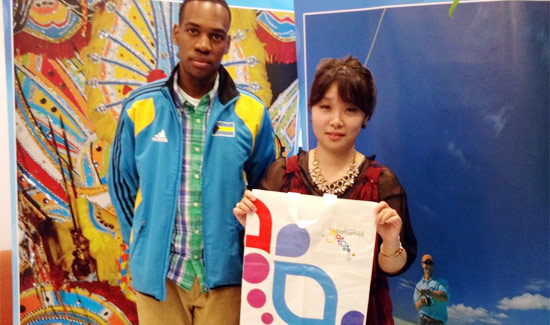 Bahamaren and HH Travel will collaborate on strengthening luxury travel from China to the Bahamas. Bahamaren recognized the strong necessity in our strategic approach to attract high spending tourists by providing them with the highest quality services.
HH Travel is China's top luxury travel agency that focuses on organizing trip for high-end wealthy clients. As a result of this collaboration our company is developing a new initiative called "Luxury Bahamas with a direct focus on luxury travelers.  Our company wants to tap the Chinese luxury travel market to the Bahamas by supporting HH Travel newly launch travel program from Key West to the Bahamas.
The Bahamas when compared to its competitors in the region is being out preformed by Mexico, Cuba, and Argentina. This information doesn't suggest that these countries tourism products is better than the Bahamas, but speaks to the lack of knowledge in what the Bahamas tourism product has to offer wealthy Chinese Travelers.  The Atlantis Resort remains the leading choice in the Bahamas amongst wealthy Chinese travels because of its strong brand due the resort property in Dubai. In addition to these findings majority of wealthy travelers to the Bahamas were family when being compared to couples that selected Europe instead.
Bahamaren new tourism initiative "Luxury Bahamas" will focus on highlighting and showcasing some of the country's most luxurious and expensive travel experiences. Over the last two months our company has intensified its tourism mission by demonstrating the Bahamas distinctive and high quality tourism products and experiences that are amongst the world's finest.
Bahamaren and HH Travel is currently looking at the various different options to raise the profile of some of the luxury accommodation there is in the Bahamas and not just from an accommodation perspective, but also the unique experiences that the Bahamas gives and the way that the Bahamas does luxury, which is different to the rest of the world
We are satisfied with our company's efforts thus far in expanding the Bahamas tourism product in China. We understand the importance of approaching the Chinese Outbound Tourism Market strategically through a multiplicity of different approaches to achieve our forecast results. Our focus is redefining the Bahamas tourism image to effectively target the high-end market.
The tourism strategy, which targets China's three major cities — Beijing, Shanghai and Guangzhou, will expand to the growing middle and upper class cities of Chongqing, Hangzhou, and Nanjing. Our company will begin marketing and promoting the Bahamas tourism product on Chinese social media such to introduce an aggressive social media platform. Bahamaren will continue to evolve its tourism strategy for China to ensure the Bahamas remain competitive.
Photo Caption
Beijing China CEO of Bahamaren Latrae Rahming and HH Travel Director of Product Irene Sun

china, tourism, travel