ICON Training for RGD's Companies Department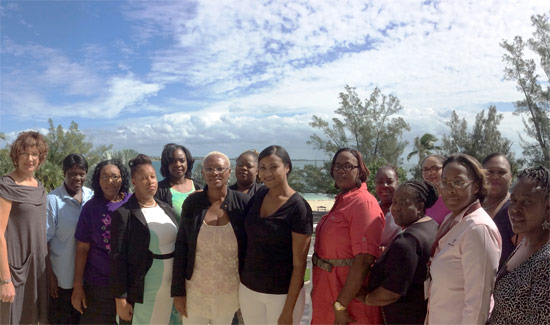 BFSB recently led a sub group of its Investment Condominium Working Group in co-ordinating the third in a series of training programmes for the Registrar General's Department on establishing and registering the newest vehicle in the industry's arsenal of financial services products – the Investment Condominium (ICON). The training exercise covered ICON Establishment, Conversions, Certificates of Good Standing and Dissolutions and the industry-drafted templates for related certificates.
Higgs & Johnson hosted the event at its corporate headquarters at Ocean Place, East Bay Street, with Partner Christel Sands-Feaste participating as one of the trainers – joined by Linda Beidler-D'Aguilar of Graham Thompson and Aliya Allen, BFSB's CEO.  Joining the team of Companies Department personnel were Acting Registrar General Deirdre Clarke-Maycock, Assistant Registrar Dellereese Grant and Donna Lightbourne, Department Supervisor.
The Bahamas investment condominium (ICON), an alternative structure for investment funds, continues the financial services sector's commitment to "bringing to market" client responsive legislation. CEO Allen says, "It also ensures that The Bahamas is seen as innovative in the funds space and that it remains competitive."
Photo Caption: Companies Department Personnel at October 25 ICON Training Exercise

financial