L.W. Young School Closure – Tuesday, 25th November, 2014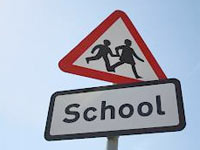 The administration of L.W. Young Junior High School would like to inform its parents and students that school will be closed tomorrow, Tuesday, 25th November, 2014 due to urgent plumbing repairs that need to be made to the school.
As it is policy that schools have proper functioning bathroom facilities, the Ministry of Education, Science and Technology and other agencies will work feverishly to correct the problem in the shortest possible time so that school can resume as promptly as possible.
Ministry of Education, Science and Technology

school