Sterling Bahamas Realty Wades Into One Ocean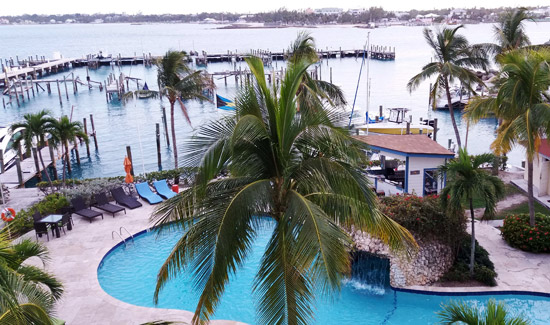 As more high-end homes hit the market the number of open houses is growing.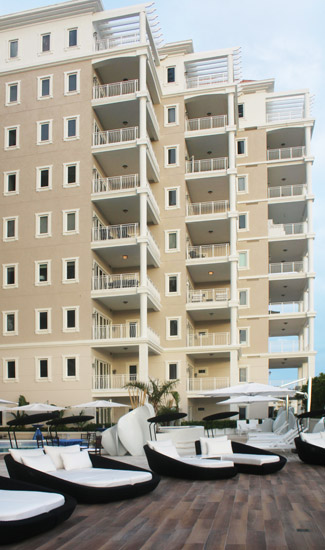 Sterling Bahamas Realty was the latest real estate firm allowing prospective buyers to tour a piece of paradise.
On Wednesday, February 1, the Harbour Bay firm offered serious buyers and those who love to browse beautiful homes a chance to walk through One Ocean, a development offering brand new two and three bedroom residences, along with four bedroom penthouses in the heart of Paradise Island.
"The open house allowed those interested individuals to get a feel for what it would be like to live there," said Robyn Davis, Sterling's senior real estate agent and vice president.
Since its establishment in 2014, the firm reportedly sold more than $30M in luxury real estate in gated communities around The Bahamas including New Providence, Grand Bahama, Harbour Island and Abaco. The firm currently has 10 agents.
The full service, boutique real estate agency isn't new to the Paradise Island market. In fact, the firm launched itself with an open house on PI, marketing a $6.5 million home in Ocean Club Estates.
"The firm turns three this month and we thought it fitting to mark the occasion with an open house that takes us back to where we started," said real estate broker and president, Lamond Davis.
"Amongst our first listings were Ocean Club Estates homes, one we sold in two weeks. We're hoping to make the magic happen again with One Ocean," said Mr Davis, who recently earned his Certified Luxury Home Marketing Specialist (CLHMS) designation from The Institute for Luxury Home Marketing.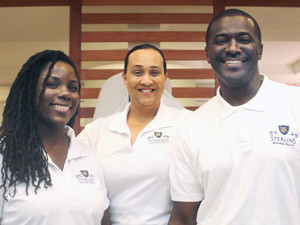 This latest open house certainly made a positive impact on those who attended.
"I love the development. It is gorgeous, really spectacular," said Paula Stuart. "What I really like is the three bedroom condo. It met my needs. It had everything that I expected and it was just beautiful."
One Ocean fulfilled Sheba Gibbs' idea of "a dream home away from home."
"One Ocean is fabulous," she said. "The interior was top notch and the views were spectacular from every room."
Equally impressed was Eugene Lockhart. "I think the development is absolutely beautiful. The homes are really spacious," he said. "The entire set-up is very high end. I appreciated the entire lay-out. I loved all the design elements. I would imagine the sunrise and the sunsets would be awesome I'm sure."
The intimate open house drew out a few residents who mingled with guests over wine and hors d'oeuvres.
A Canadian investor, who preferred to remain anonymous, purchased his three-bedroom condo at One Ocean in 2006. He relocated to The Bahamas four years later, in 2010 to take up full time residency.
What he loves most about One Ocean? "I like that it's in The Bahamas on Paradise Island and I have my boat right there at the dock."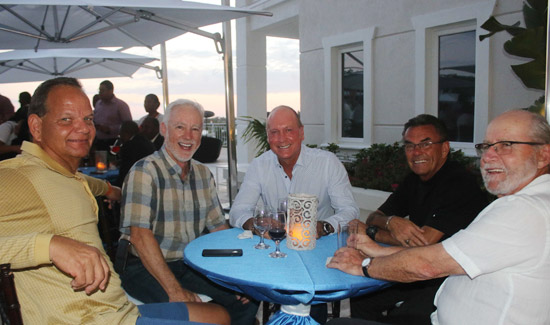 Tosheena Robinson-Blair
Precision Media
Photos by Precision Media
Caption: Scenes from Sterling Bahamas Realty open house at One Ocean on Wednesday, February.