Great Idea? Striping Is Ready To Help With Funding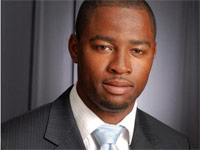 THE Bahamas Striping Group of Companies (BSGC) Investment Group yesterday launched its new website to allow entrepreneurs to apply for funding from a $1 million facility.
The Investment Group was launched in mid-August, at which time three local entrepreneurs became recipients of funding to grow their businesses. TheBSGC was born in 2010 from a $5,000 self-starter grant to its original company, Bahamas Striping, and has now grown to a multi-layered enterprise, including Airport Maintenance Services, Caribbean Pavement Solutions, Bahamas Themed Photography and Abaco Caribbean Holdings.
"It's incredibly rewarding to be able to assist in growing and developing small businesses," said Bahamas String Group of Companies president, Atario Mitchell. "The goal is to take good business ideas, develop them into great self-sustaining, moneymaking ventures that are ultimately benefiting the economy."
Click here to read the complete article at www.tribune242.com