Author:
Mia Smith
Mia Smith was born in Freeport Grand Bahama and Grew up in Nassau Bahamas, where she completed her schooling. After taking a two-year course in Art and Design at the College Of the Bahamas, Mia left to further pursue her fashion design career and continue working on her clothing line, GeM currently known as Mia G. With a poet for a father, writing came naturally. Mia began writing poetry which soon after led to songwriting. An artist always finds comfort in expression and Mia is definitely one to express herself through many different aspects of the arts. After winning three model competitions, she finally moved on to pursue her singing career and in 2008, released a single album, 'Born Again'. Mia, endearingly called MeMe by close friends, is far more than just a triple threat. She has developed a name for herself in the fashion industry, working as a wardrobe stylist for the movie industry. Me.Me. has worked for films such as: Into the Blue, Eye Of The Dolphin and Wedding In the Bahamas, etc. She was recruited to The Look Model Agency in Nassau Bahamas in 2001, where she soon became top model and model coach. Mia has been featured numerous times in local media sources in the Bahamas and also on TBS television network for her fashions and modeling techniques. Mia has showcased her talents in acting in local and international film productions. She took a role in a local movie, as a drug addict, where she also worked as a Costume Designer. She has also been featured in local onstage productions and was recently featured as a leading lady in a local sitcom, ´Friends and Family of Pastor Gumpa´ on ZNS television network.
As if, covered in diamonds, this nude fabric melted on her skin…
Read More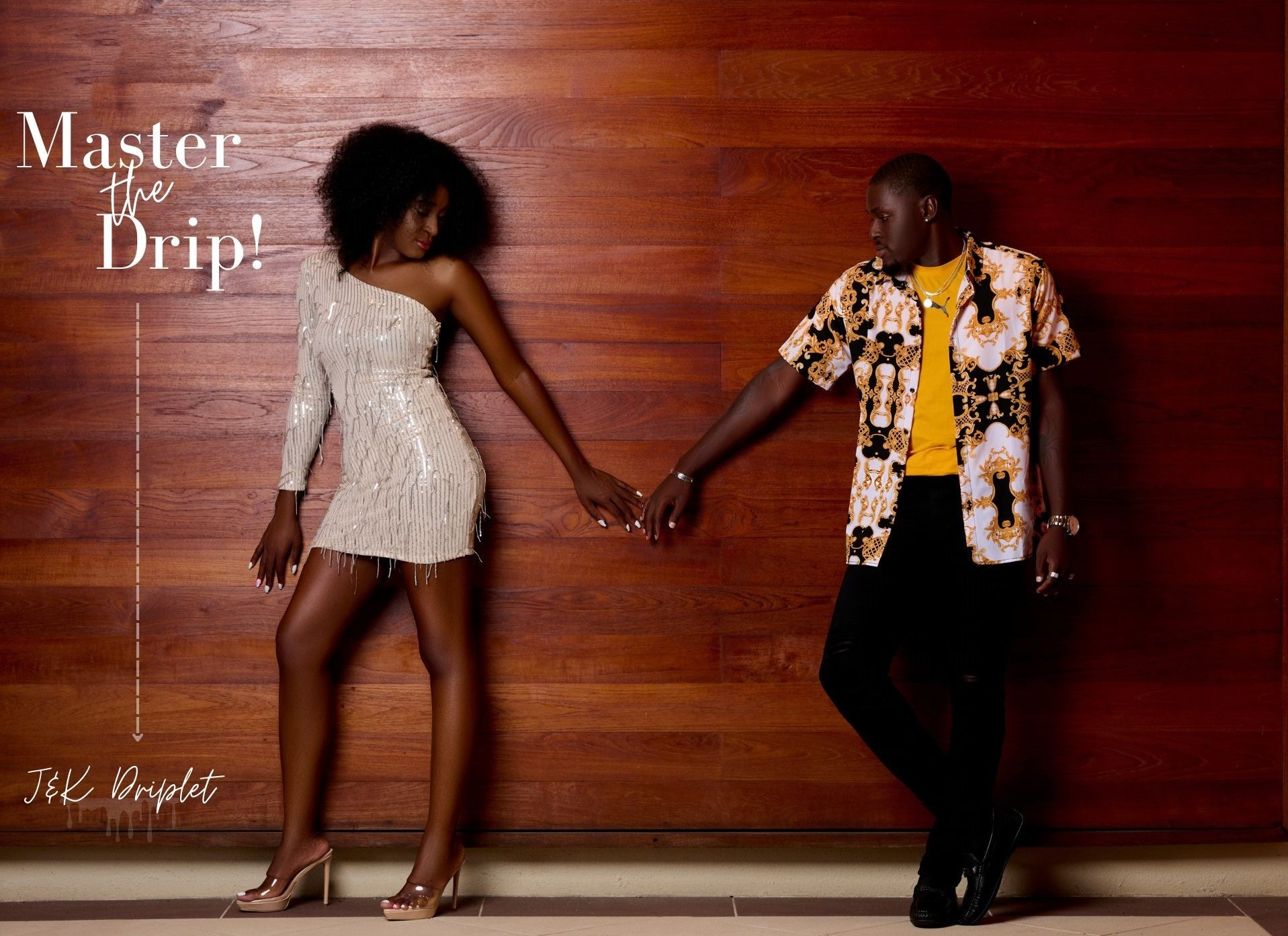 Follow the drip, master the style at J&K Driplet this Autumn season.
Read More