Residents Brace for Island-Wide Blackouts This Summer
March 13, 2012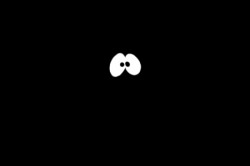 Managerial incompetence and slack maintenance has once again left Bahamas Electricity Corporation (BEC) no choice but to rent generators in an attempt to maintain an adequate power supply for the upcoming high-demand summer months.
The poorly-managed, money losing government corporation is set to spend $6 million to bring in rental generators with a capacity of 40 megawatts, doubling the 20 megawatts of generation capacity they brought in last year.
BEC Chairman Michael Moss says that as a result of these rentals, "we are not going to have any blackouts this summer".
Of course, that is what Mr Moss said last year when rolling blackouts became commonplace for residents on New Providence.
Failed generators and inadequate capacity forced BEC to schedule outages to entire communities throughout the island, frustrating thousands of residents who sweltered in discomfort.
The rolling blackouts also had a tremendous negative impact on local businesses, many of which were forced to shut down amid the outages.
Moss says the new generators are scheduled to arrive in New Providence next month, before the peak demand season starts. Last year, the company did not bring in rental generators until half-way through the summer.
Adding to the troubles resulting from incompetent management at BEC, are the slack attitudes towards maintenance. The company has been trying to catch up in terms of repairs and maintenance for years.
"Even though we commenced our major overhauls last year, we haven't caught up yet," Moss reportedly told the Nassau Guardian. "We have been so far behind. We are in a catch-up mode. We will be finally caught up by the middle of this year."
While the company is bringing in 40-megawatts of rental generators, several of their own generators are down for repairs or maintenance. The 23-megawatt unit at the Blue Hills plant is not functional.  This unit feeds the combined cycle plants, effectively putting 34-megawatts out of commission due to this one unit.
Meanwhile, the A-Station at Clifton Pier is falling apart and the unit there had to be taken offline for essential repairs.  More than 30 years old, this unit was the first built at the Clifton plant and due to negligence and poor maintenance, some of its concrete has started to fall off.  The deterioration has gotten so bad that it has actually become a health and safety risk for BEC workers.
That A-Station translates into another 30 megawatts of power capacity lost, leaving BEC with about 53-megawatts, plus the 40 megawatts from the rental units.
That is less than last summer, when Mr Moss also promised no blackouts.  The best advice for residents is to get ready for island-wide blackouts again this summer.
Financially, Moss said the company is "pretty much on target", which is not encouraging seeing as the company is over budget by $400,000, or 5.5 percent, thus far this year.
Moss blames the poor finances on surging gas and oil prices, although the government-owned monopoly has been adding ridiculously high surcharges to customer's bills to compensate for the increase in gas & oil prices, so that really should not be a factor.