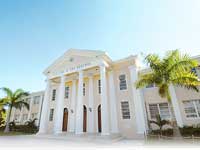 03 September, 2014
The decision to reappoint former embattled College of The Bahamas (COB) President Dr. Rodney Smith to the top post of the future University of The Bahamas will "come back to haunt the college", according to Dr. Roger Brown, a former COB registrar.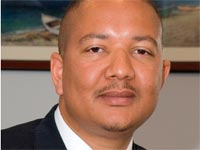 29 September, 2014
Executives at the Grand Bahama Port Authority, Limited (GBPA) announced plans for Value Added Tax (VAT) readiness training for businesses to commence on Grand Bahama in the coming weeks.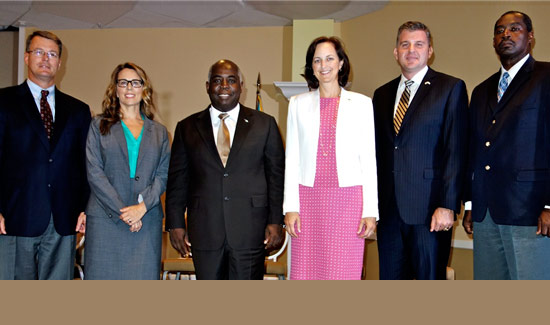 25 September, 2014
Acting Prime Minister Philip Davis, United States Chargè d'Affaires a.i. Lisa Johnson, and Director of the National Emergency Management Agency (NEMA) Captain Stephen Russell along with other senior U.S. and Bahamian government officials, participated in the official opening of the North and Central Bahamas Disaster Conference held at the Melia Nassau Beach Resort in Nassau.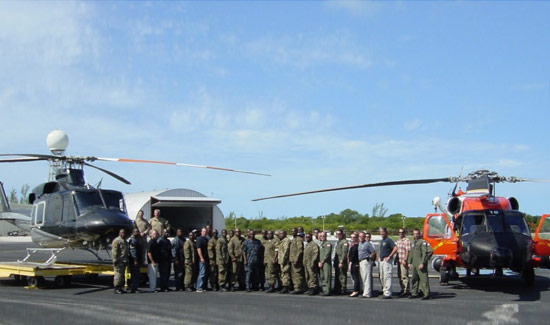 25 September, 2014
As part of continuing U.S.-Bahamian bilateral cooperation under Operation Bahamas, Turks and Caicos, the United States Embassy's Drug Enforcement Administration, U.S. Coast Guard, and the International Narcotics and Law Enforcement Affairs Section teamed up to provide more than twenty Royal Bahamas Police Force officers from the Drug Enforcement and Marine Support Units advanced tactical training from September 9-11, 2014 in Exuma.
Bahamas Calendar
Karaoke Fridays
Join us Friday nights and let us hear your beautiful voice 8:30 PM to 12 PM. Viola's Bar and Gri...

Ardastra Zoo Club

Saturdays from 9:00am - 12:00 noon at the Ardastra Gardens, Chippingham, Nassau, Bahamas. Play, E...