16 April, 2014
Minister of State for Legal Affairs Damian Gomez says that July 1 is an unrealistic deadline for the regularization of the web shop sector,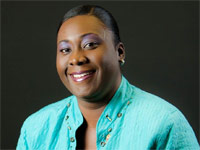 15 April, 2014
Believing that "service is our best teacher," Ms Chervita Campbell has put her name forward as a candidate for Marco City to Freeport's local government.
17 April, 2014
The United Nations' latest report on crime shows The Bahamas listed within the ten most violent countries in the world for homicide.
15 April, 2014
A group of students from The Bahamas Technical and Vocational Institute (BTVI) recently got an idea of the scope and possible impact of the multi-billion dollar Baha Mar development during a recent tour of the Cable Beach development.