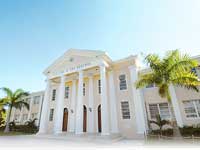 03 September, 2014
The decision to reappoint former embattled College of The Bahamas (COB) President Dr. Rodney Smith to the top post of the future University of The Bahamas will "come back to haunt the college", according to Dr. Roger Brown, a former COB registrar.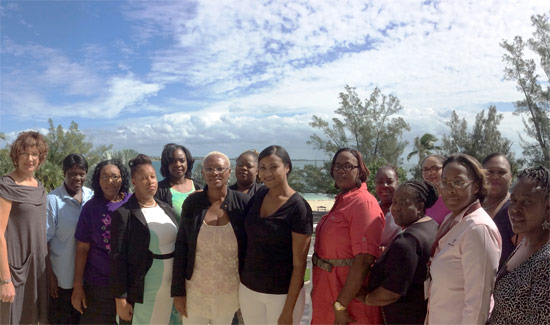 30 October, 2014
BFSB recently led a sub group of its Investment Condominium Working Group in co-ordinating the third in a series of training programmes for the Registrar General's Department on establishing and registering the newest vehicle in the industry's arsenal of financial services products – the Investment Condominium (ICON).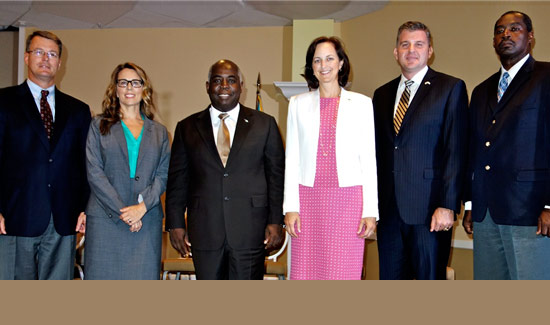 25 September, 2014
Acting Prime Minister Philip Davis, United States Chargè d'Affaires a.i. Lisa Johnson, and Director of the National Emergency Management Agency (NEMA) Captain Stephen Russell along with other senior U.S. and Bahamian government officials, participated in the official opening of the North and Central Bahamas Disaster Conference held at the Melia Nassau Beach Resort in Nassau.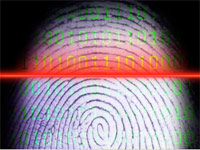 23 October, 2014
Continuing cooperation under the Caribbean Basin Security Initiative (CBSI), the United States Government and twelve CARICOM nations, including The Bahamas, recently partnered to implement the CBSI Digital Fingerprint Program to assist in regional crime fighting initiatives.
Bahamas Calendar
Ardastra Zoo Club

Saturdays from 9:00am - 12:00 noon at the Ardastra Gardens, Chippingham, Nassau, Bahamas. Play, E...

Karaoke Fridays
Join us Friday nights and let us hear your beautiful voice 8:30 PM to 12 PM. Viola's Bar and Gri...