Murder Disguised as Hit-and-Run?
August 10, 2010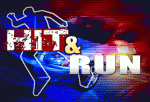 The body of a man believed to be the victim of another hit-and-run was found lying in the street in the area of Firetrail Road early yesterday morning.
ASP Clayton Fernander, who is now acting as Officer-In-Charge of CDU, said police discovered the body sometime around 3.45am.
Fernander said the man appeared to be in his 30s and was wearing a pair of tennis shoes, black pants, a striped dark-colored polo shirt and a cap.
"On close examination it was discovered that he had three large wounds to the head and it does not appear to be consistent with gunshot wounds, but we are not certain. He was lying on his back. On his
left hand there were some minor bruises which appeared to have been caused by tire impressions," Fernander said.
"There was (a) chain lying next to him. From all indications at this time we have not classified the matter yet, but we believe this may be a hit-and-run. Traffic investigators are working with us to detect if this is a homicide."
Police are appealing to members of the public to came forward if they have any information regarding this incident or the unknown victim.
An autopsy will be performed to determine the exact cause of death, which police say will help them to classify this case.
If the man's death is confirmed as a hit-and-run, it would mark the second such case police are investigating in less than 24 hours.
A woman was struck dead in the early morning hours of Sunday as she was reportedly making her way to work.
The incident occurred sometime around 6:00am. Police said the woman, believed to be an Atlantis  employee, was walking in the area of C.V. Bethel High School, East Street South, when she was reportedly hit by a vehicle. Police also said the driver of the vehicle did not stop, and the woman died on the scene. A man turned himself into police yesterday in connection with the incident.
Police have not said if the incidents are related.
Source: The Nassau Guardian