Prisoners Get New Bibles
August 4, 2010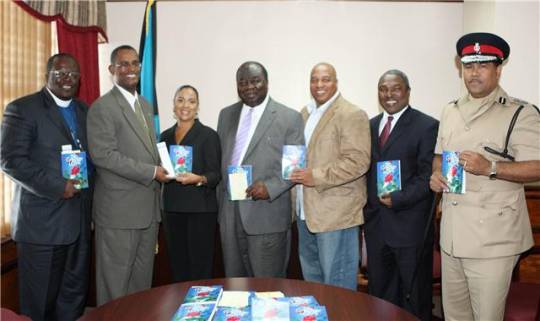 Nassau, Bahamas – Minister Richa Sands, singer, actress and motivational speaker presented more than 1,300 New Testament Bibles to Superintendent of Her Majesty's Prisons Dr. Elliston Rahming on July 23.
Ms. Sands said she is "humbled" at the opportunity to present the New Testaments that have been donated by Bibles for the World on behalf of prison inmates. She also presented book-markers featuring the Ten Commandments and other motivational material.
Minister Sands said it is her prayer that the words of the New Testaments would come alive in the souls of the men and women who read them.
By Bahamas Information Services
Photos/Patrick Hanna