If home owners thought a hurricane was the only thing they had to worry about, think again.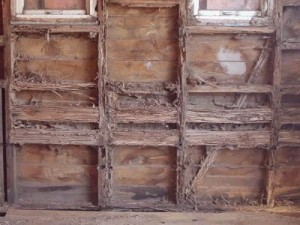 A new species of termite have been discovered on Grand Bahama and it is said to be a particularly aggressive breed.
Hue Ferguson operations manager at Budget Pest Control revealed that he came across the Coptotermes formosanus Shiraki, a destructive species of termite while inspecting a commercial establishment in the Port Lucaya area on Tuesday.
"This species of termites is known worldwide as the most aggressively destructive termite in the world," Ferguson noted.
According to Ferguson this is the first time this termite species has been identified in The Bahamas.