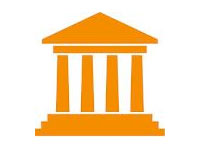 The Local Government Junior Council is once again making National News, this time in North Andros.
The North Andros Local Government Junior Council hosted a 'Meet the Candidates' forum, on 2nd April, 2012 in the North Andros High School's Cafeteria. Desmond Bannister, Mr. Perry Gomez and Mr. Randy Butler were in attendance.
The forum was exclusively for the Junior Council and the seniors of North Andros High. Some thirty- five (35) plus students of North Andros High are eligible to vote in the upcoming general elections.
Ms. Monique Braynen, Local Coordinator, deemed the event a success as students gained greater knowledge of and appreciation for the candidates and their platforms. National Coordinator, LaShanta Fowler, said that this is the first ever of its kind where candidates sit and present their platforms to eligible senior high school voters.
She applauds the North Andros Local Government Junior Council for it efforts in bringing awareness to the senior student body and thanks the candidates for their participation.