Grand Bahama To Host Global Trade Seminar
May 22, 2012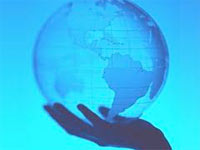 The Grand Bahama Chamber of Commerce, The Bahamas Chamber of Commerce and Employers Confederation and the United States Embassy are teaming up to present the International Trade and Financing Global Seminar 2012.
The seminar will be used to educate entrepreneurs and aspiring entrepreneurs on how to go about securing business loans.
The day seminar will open on Thursday, May 24, at the Pelican Bay Resort.
"This is an opportunity to learn how to obtain a loan with almost no documents from the buyer, learn how to use the newest programs at the EX-IM Bank because the EX-IM Bank representatives will be here and to find out how your company can qualify," Raquel Hart, Grand Bahama Chamber of Commerce's board member said.
Hart said people would have the opportunity to set up appointments with banks at the seminar to learn more about business financing, which she said could be a challenge.
"Financing has been a great challenge for many businesses, especially during this downturn in our economy and so we are encouraging persons to register for this event," she said.
The seminar begins at 9 a.m. Thursday morning and registration is $85.
Hart said the knowledge to be gained from the seminar would be more than worth the cost.
"There is no value to be compared to what you will get for $85 and so we are encouraging the Grand Bahama community to come out to see what opportunity lies ahead for you in the area of financing," she said.
A range of topics will be covered throughout the event including "Effectiveness in Structuring the Loan," "Documentation for a Positive Response," "Mitigation of Political and Commercial Risks," and "financing of Used Equipment."
The United States Embassy's Chargé d'Affaires John Dinkelman will present at the seminar.
The Chamber will also host a mix and mingle on Thursday, June 7, at the Grand Bahama Chamber of Commerce at 5pm.
"Our mix and mingles give our members an opportunity to network with each other. It's a way for them to get to know other members and we try to do this every single month," board member Leigh Termath said.
She said the event would be used as a member showcase where each member can present their business collateral and brochures to make members aware of what their companies do.
By Cleopatra Murphy
Freeport News