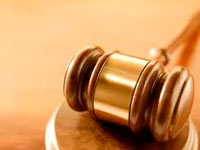 Bahamas Supermarkets Limited (BSL), the former parent company of the City Market supermarket chain, is facing legal action yet again, Guardian Business can confirm.
Devard Francis, the attorney representing the Royal Bahamas    Police    Staff    Association    (RBPSA), confirmed yesterday that his firm LaRoda, Francis and Co. has filed a default judgment against BSL for failure to pay the rest of the funds owed to the RBPSA and is now waiting to secure a court date.
He shared with Guardian Business that RBPSA members have been patiently waiting for the owed monies, and have now reached their breaking point.
The RBPSA alleged earlier this year that BSL had an outstanding balance of more than $80,000 for unpaid services rendered by association members last year. A writ was then filed against BSL in the Supreme Court, claiming the company owes officers $81,321.50.
"Sometime in 2011, the plaintiff (RBPSA) and defendant (BSL) entered into a written agreement whereby the defendant hired the services of the plaintiff to secure its five New Providence store locations and three Grand Bahama locations during its hours of operation," the writ stated.
Devard Francis subsequently told Guardian Business that a deal had been brokered and therefore the lawsuit against BSL was dropped.