Improvements Proposed For Spousal Permit Law
August 10, 2012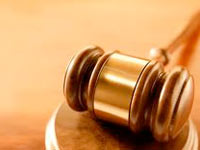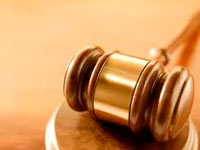 Explaining the government's decision to amend the Immigration Act, Foreign Affairs Minister Fred Mitchell said yesterday the change would put an end to a "long and tortuous" spousal application process that has become a "nuisance" to Bahamians married to foreigners.
One of the amendments to the bill would allow spousal permits to be granted for an indefinite period or as long as the marriage lasts.
"What happens now is you get married, you apply for a spousal permit, the spousal permit lasts for five years," he noted as he led debate on the bill yesterday. "After that expires it says that you should apply six months before that period for permanent residence for the right to work."
Mitchell said it is only fair that the spouses of Bahamians are given the right to work.
"So the question is why someone who is lawfully married to a Bahamian, why should that person in a marriage that subsists, in a marriage where there is not a legal separation, why should that person keep coming back to [the Department of] Immigration for permission to live and work in The Bahamas?" he said. Mitchell acknowledged that the government has faced criticism over the amendment. "There was a lot of discussion about a marriage of convenience," he said.
"There is a lot of talk that the foreign men are going to come from the outside, marry the women and then dump them on the side. That is the crux of the argument. I suppose there is going to be some of that. The permit only remains as long as the marriage subsists."
Mitchell added that there are provisions that protect against abuses of the system.
Additionally, he said immigration officials are trained in interview techniques to identify fraudulent claims.
"The minister is not required with a microscope to go in and inspect the sheets," Mitchell said.
"It's done by public officials with a proper and humane interview and it's determined that the marriage exists."
Minister for Grand Bahama Michael Darville also acknowledged the potential for abuse of the proposed law. He said the government must discourage Bahamians from engaging in marriages of convenience.
"We must send a strong message to those individuals involved in this illegal practice," he said.
"If they are caught, we will be increasing the penalties that they would face as a result of the violation of our laws.
"We must strengthen our laws in this regard in order to stamp out this illegal practice that is making it difficult for law abiding citizens who choose to marry whoever they choose."
The bill was passed in the House of Assembly last evening. It is expected to be debated in the Senate soon.
Source: Krystel Rolle
The Nassau Guardian