Bahamian Students To Attend United World Colleges
September 5, 2012
UWC Mission: "UWC makes education a force to unite, people, nations and cultures for peace and a sustainable future".
The UWC concept was a bold plan conceived in the aftermath of the Second World War envisaging a college with students from different nations working together towards the common goal of overcoming hostility and creating peace. Kurt Hahn, a German educationalist and a number of like minded colleagues developed an idea for a multi-national pre-university school. Hahn believed that much could be done to overcome religious, cultural and racial misunderstanding and avoid conflict if young people, aged 16-18 from all over the world could be brought together to learn from one another.
The first UWC – UWC of the Atlantic – opened in 1962 and today, 50 years later, there are thirteen United World Colleges across four continents (Bosnia/Herzegovina, Canada, Costa Rica, Hong Kong, India, Italy, Netherlands, Norway, Singapore, Swaziland, U.S.A., Venezuela and Wales) each with their own unique identity, reflective of and influenced by their geography, history and local cultures. They do, however, all share a commitment to the UWC ideals of peace and sustainability.  Diversity – in all of its forms- socio-economic, cultural, ethnic, racial and religious – is celebrated.
Twelve of the United World Colleges teach the International Baccalaureate (IB) Diploma. The IB is one of the most well regarded and widely known secondary school qualifications in the world and as such is accepted by the world's most selective universities. Whilst academic achievements are very important, at UWC Colleges they are put into perspective with a demanding mix of community engagement, international affairs, physical activities and creative pursuits. Community or social service plays a vital role at every UWC and all students take part. This enables young people to learn about themselves and to develop a sense of responsibility. Cultural activities are also an important part of UWC life and students frequently host events and perform shows devoted to their cultures. Wide ranging and challenging outdoor activities provide additional opportunities for shared experiences. UWC Venezuela teaches a 3-year agricultural programme.
Currently students are selected from over 120 countries by National Committees of volunteers who select students, raise funds for scholarships and publicize UWC. At most Colleges, an average of 70 different nationalities are represented at any one time and since 1962, UWC students have come from over 180 countries.
The Bahamas began providing scholarships and sending students to UWC in the early 1970s under the auspices of  Mr L.B. Johnson, who was Chairman for over two decades until 2008. To date more than 100 Bahamian students have attended and graduated from United World Colleges in the USA, Canada, Costa Rica, Swaziland, Hong Kong and Wales.
The present National Committee (NC) consists of fifteen (15) persons, five of whom are past UWC graduates. Other members include UWC parents, corporate and business professionals and other concerned volunteers. The Bahamas National Committee Chairperson is Mrs. BJ Clancy-Deveaux who has served for the past four years during which the UWC Scholar-ambassadors awarded scholarships have grown significantly.  This has been possible due to the hard work of the NC and the willing participation of donors and Friends of UWC.  Last year the NC benefited from the Inaugural UWC Triathalon which will be hosted again on Sunday, October 28 2012 at Clifton Heritage Park as part of the Fortieth Anniversary of The Bahamas UWC National Committee's celebrations. You can learn more about the National Committee by logging on to their website www. bahamas-uwc.org
UWC Student profiles 2012
Zoe Galanis is a graduate of St Andrew's School where she was a Prefect, Vice President of the Student Council and President of the Interact Club. She will be attending UWC in New Mexico, USA which is enriched by three distinct cultures – Native American, Hispanic and Anglo and offers an intense intercultural learning experience in a naturally beautiful and wild landscape suitable for rigorous outdoor activities. Students analyze local and global issues and, while practicing their skills on campus and in the local community, consider how these skills can be used when they return home. Zoe was interested in attending a United World College because "it would challenge me intellectually….and I will meet different individuals from diverse backgrounds and various cultures". Zoe is passionate about marine wildlife and hopes to attend veterinary school and also pursue advanced studies in conservation and marine wildlife medicine.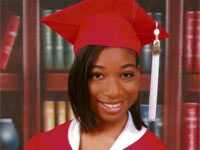 Barrise Griffin is a graduate of St Augustine's College, where she was a Student Council Representative, Vice President of  JA, a Patrol Leader in Girl Guides, VP of the Speech and Debate Club. She will be attending UWC in Costa Rica which joined the UWC family in 2006. The College is located on a five acre campus and surrounded by colourful gardens and a wide variety of trees and tropical plants. It is the first completely bilingual UWC with teaching and examinations in both English and Spanish, opening up opportunities to a wider range of students and creating a fascinating, harmonious and diverse culture. The College's approach is built around three fundamental pillars: peace, environment and multiculturalism with an emphasis on Latin America and reflects the College's aim of creating cultural, ethnic and religions coexistence.
Barrise was inspired by the philosophy of a former UWC graduate, Pedro Alonso and shares his ideology of  affecting change in the world. In the UWC environment she hopes to "flourish in my passion for learning about the world, it many cultures, and how people interact with each other to create a more symbiotic and peaceful planet." After UWC, Barrise plans to pursue a Bachelors Degree in Biochemistry and to become an Orthodontist.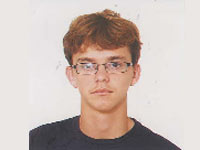 Peter Henderson is a graduate of Queen's College where he was an Honour Roll student, a Prefect and member of the soccer team, school band and GGYA programme. Peter will be the first Bahamian to attend UWC Adriatic in Italy, which places emphasis on nurturing students with a strong musical background. This College was the first campus outside of the English-speaking world and is the only campus where students and residents live side-by-side in a meeting place between three significant European cultures: Italian, Austrian and German. Students study Italian and there are special scholarship opportunities for students talented in science and music. Music students benefit from master classes with the members of the renowned Trio de Trieste and Trio di Parma. Peter states "To be immersed in another culture and to experience all aspects of that culture for two years, while being surrounded by other unique cultures at the same time, is a great opportunity that will give me better understanding of the world's people." Peter wishes to study civil engineering with an emphasis on sustainable energy.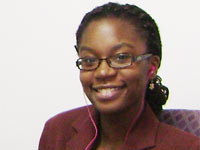 Taja Hudson is a graduate of Saint Augustine's College where she was President of the Student Christian Movement, a Silver Medalist in the GGYA programme and a member of the Health & Fitness Club. She will be attending Lester B. Pearson United World College of the Pacific on Vancouver Island, Canada. Located in a thriving marine environment which is home to sea lions, elephant seals, killer whales and a diversity of sea birds allows students to experience rigorous expeditions in the nearby mountains and on the ocean. The College is also an innovative outdoor classroom and laboratory where leading-edge technology links the College's student researchers to the world to develop and practice new and sustainable practices. Taja states that "United World College believes in uniting people, nations and cultures for peace and a sustainable future. I believe in world peace as well…..if we unite we can form a community of peacemakers out to stop the ill-treatment of others while simultaneously seeking justice and equality for all." Her goal is to attend medical school and become a doctor.
2nd year students:
Brittany Storr is returning to Costa Rica for her second year;
Rashan Smith will be returning to Costa Rica for her second year;
Ryan Lewis is returning to Maastricht for his second year; and
Paul Maillis will be returning to UWC-USA in Northern New Mexico for his second year.