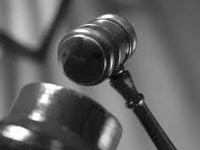 Two men awaiting trial for a triple murder appeared in court hoping to be granted bail.
Senior Justice Jon Isaacs told 40-year-old Shawn Knowles and 33-year-old Timothy Saunders that he was not prepared to hear bail applications. Justice Isaacs stood a bail hearing down to October 11.
Knowles and Saunders are accused of the July 30, 2011 murders of Edward Braynen, Chackara Rahming and Erica Ward, who was eight months pregnant.
It is claimed that the men entered the victims' Montgomery Avenue apartment that afternoon and fatally shot the three to death. They were not charged with the death of the unborn baby because the child, under Bahamian law, is not considered a person.