Bimini Hosts Bahamas Wahoo Tournament
October 9, 2012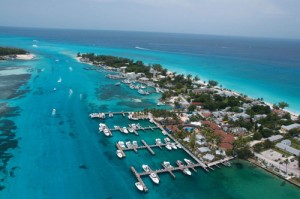 Tournament Director Captain Paul Cameron, who served as the owner-director for the Classic American Sportfishing Tournaments (CAST), which covered the US eastern coast from New Jersey to Key West, is putting out the call for competitive anglers to kick off the wahoo season with entries now being accepted.
"We listened to what the anglers wanted and have come up with what we feel is a good combination blending reasonable entry fees with great prizes," said Cameron, who hopes to repeat the tournament in January-February with the end-of-season Wahoo run.
Bimini's location along the legendary Gulf Stream (a "river" of warm water) location is at the apex of a superhighway for migrating fish and acts as a kind of sushi conveyor belt carrying abundant food to the local fish. Deepwater game fish include marlin, tuna, sailfish, wahoo and swordfish, while big grouper, barracuda and schools of snapper can be found on the reefs. Bimini's flats are home the fishermen's favorite prey, bonefish and permit. With more than 50-record-setting catches in the waters around the island, Bimini has earned its title of Sport Fishing Capital of the World.
Captains' meeting for the tournament will be held at the Big Game Club Resort and Marina in Alice Town on November 15, with the two-day tournament following on the 16 and 17.