Nicolette Bethel's Misguided Loyalty
October 25, 2012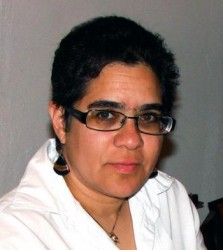 I believe that Nicolette Bethel means well, unfortunately she is seriously compromised in her judgments by her misguided loyalty to a boorish political establishment which is devoid of respect for things cultural save and except to the extent that it might feed their political ambitions.
Prime Minister Perry Christie's televised press conference held to announce the launch of the government's plans for the yearlong celebration of the 40th anniversary of Bahamian independence was only the latest stunt staged to feed his insatiable ego.
If Bethel got it correctly, Christie and his Cabinet rushed to accept an idea offered by the management of Atlantis Resort to highlight our 40th anniversary independence celebrations by recognizing Sidney Poitier, naming the western bridge in his honor and holding a concert with famous American talents BeBe Winans and Jennifer Hudson.  Then, so thrilled with their decision to honor Sidney Poitier they determined to also rename the National Theatre for the Performing Arts on Shirley St. in his honor (in anticipation of the construction of a new theater somewhere in downtown Nassau on the waterfront – also to be named in his honor),
Sharon Turner's letter published in your newspaper covered exactly the views of the majority of Bahamians who while loving Sidney Poitier a Bahamian-American superstar and being huge fans of BeBe Winans and Jennifer Hudson have no idea why 40 years of Bahamian nationhood could (or should) be celebrated by engaging foreign talent to mark the occasion.
Bethel in her response to Turner's letter suggests that Atlantis has a right to determine in whose honor the bridge should be named.  Perhaps Bethel is under the impression that Atlantis bears some responsibility for or ownership of the western bridge.  That of course is not true.  Both Paradise Island bridges are owned and operated by The Bahamas government.
While the new western bridge was constructed to coincide with the phase II construction and opening of Royal Towers by Kerzner International, the construction of the bridge was financed through the sale of government bridge bonds to Bahamian institutional investors and other Bahamian citizens.  Atlantis and Kerzner International made no financial contribution to the construction of the bridge and have no ownership in either bridge or their management.
By: An informed Bahamian