ISES Debuts New Event In The Bahamas
February 8, 2013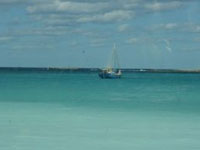 The International Special Events Society (ISES) has announced the launch of a new show, ISES Live, aimed at the 'global creative event professional' – with its debut coming to Nassau, Bahamas in August.
According to ISES, ISES Live was created to deliver an "inspirational experience that will provide a platform from which to stimulate ideas and share knowledge with other creative professionals from around the world". Organisers have said the content will be inspired by speakers from a range of industries, including event planning and production, as well as film, fashion, music, art and design.
The first ISES Live will take place at the Atlantis Resort in Nassau, The Bahamas, on 22-24 August, 2013, with a leadership reception taking place the evening (Wednesday) before. Registration has already opened at www.iseslive.com.
By MeetPie.com