Officers On Leave After Police Custody Deaths
February 15, 2013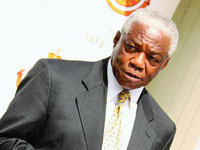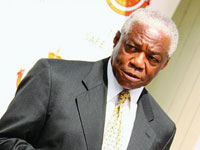 Several police officers have been placed on leave until Coroner Linda Virgill completes her investigation into the deaths of two men in police custody last weekend, Minister of National Security Dr. Bernard Nottage said yesterday.
Nottage said the action did not suggest that the officers were complicit in the deaths of Jamie Smith and Aaron Rolle.
"A number of officers from the Central Detective Unit (CDU) and the [Quakoo Street] Station have been placed on administrative leave pending the completion of investigations by Her Majesty's coroner," Nottage told the House of Assembly.
"I add that this is not to suggest any culpability or otherwise. It is simply to ensure that procedures are followed which will allow the process and natural justice to everyone involved, both the police and the victims.
"Mr. Speaker, we have clear mandates in law which dictate what must happen when any death occurs in The Bahamas.
"These two custody deaths are being independently investigated and I invite all of us to allow the law to run its natural course."
Smith, 33, died on Friday at CDU. He was a suspect in an armed robbery investigation.
Rolle, 20, died on Saturday morning at the Quakoo Street Police Station. He was being held in connection to a housebreaking investigation.
Virgill was called to the scene of both deaths and is investigating the cases.
Earlier this week, Free National Movement (FNM) Chairman Darron Cash called for an independent inquiry into those deaths.
He also called for an inquiry into the deaths of others who have died at the hands of police since the last general election. Cash also called for a review of the practices police use when interviewing and interrogating suspects.
After Rolle's death, his family demanded answers. Lakera Rolle, his sister, said the family needs to know the circumstances of his death and desperately wants justice.
Friends of Smith have voiced suspicion over the circumstances surrounding his sudden death.
By Taneka Thompson
Guardian Senior Reporter