Cruise Ship Worker Tried Smuggling Bricks Of Cocaine
May 31, 2013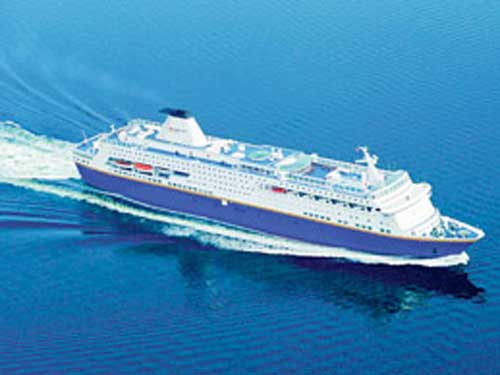 Federal agents arrested a crew member of the Bahamas Celebration cruise ship after he tried to smuggle two bricks of cocaine into the Port of Palm Beach, according to a criminal complaint.
Dannys Daniel Sjogreen-Gutierrez was taken into custody by Customs and Border Protection agents Tuesday after he disembarked from the Bahamas Celebration ship at the Riviera Beach port.
The alleged recipient of the cocaine, Everett Marvin Patton, also was arrested after Homeland Security Investigations agents set up a bust in which Sjogreen-Gutierrez passed Patton a fake brick of cocaine, agents said.
The complaint outlines the allegations:
Sjogreen-Gutierrez was stopped after cruise ship security staffers subjected him to a routine pat-down as he left the 1,200-passenger ship, which according to the Celebration Cruise Line website docks at the Riviera Beach port and makes two-night excursions to Grand Bahama Island.
The security personnel found two bricks of powder cocaine weighing about one kilogram, or just over two pounds. In South Florida, a kilo of cocaine has a street value of about $25,000.
Sjogreen-Gutierrez was turned over to border agents and interviewed by agents with Homeland Security Investigations, a branch of U.S. Immigration and Customs Enforcement.
He said he had met with a supplier in Freeport, Bahamas, who also provided him with a 561-area code phone number for the buyer. Sjogreen-Gutierrez's payment was to be $2,500.
The buyer was "later determined by agents to be Patton."
Agents gave Sjogreen-Gutierrez a "brick of sham cocaine" and arrested Patton when he accepted the fake brick in a meeting at a Riviera Beach gas station.
Both face one count of conspiracy to possess with intent to distribute more than 500 grams of cocaine. Sjogreen-Gutierrez also faces a possession-related count, while Patton faces an attempted possession charge.
Representatives of Celebration Cruise Line, the cruise operator, couldn't be reached for comment Thursday.
By Brett Clarkson
Sun Sentinel