Accident Sends Family Of Four To Hospital
June 18, 2013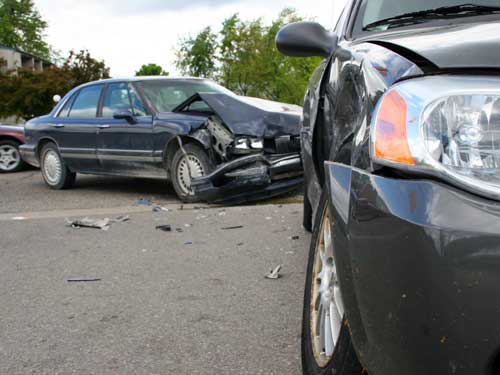 Tragedy struck on the streets of downtown Freeport as a vehicle carrying three children and their mother was severely mangled, nearly beyond recognition.
At about 12:30 p.m. yesterday, the traffic accident occurred at the intersection of Pioneer's Way and East Mall Drive involving two vehicles – a mini van and a Pontiac.
One of the vehicles had four occupants and the other had a lone driver.
It is believed that one of the vehicles did not adhere to the traffic signal on the intersection of the town center.
Additionally, witnesses claimed that the collision was so severe, that the children of the involved mini van were ejected upon impact, after the vehicle overturned five times.
On the scene of the unsightly ordeal was ASP Kenwood Taylor who urged the public to pay more attention to all traffic indicators, especially as children are out of school on summer holiday.
"I'd like to use this opportunity to sensitize members of the public with regard to driving with care and attention. Friday school has closed, we have more pedestrians on the street and we have more vehicular traffic. We would like members of the public to drive with care and attention, be careful of the motoring public, as well as those on bicycles," he said.
Taylor also warned drivers of motorbikes who refuse to wear helmets, also those who opt to drive recklessly on the roadways.
"I'd like also to make a warning to those persons who are driving these trail motorbikes and they are not wearing helmets and refusing to keep both wheels on the ground or unlicensed, uninsured or uninspected. The police will be taking a proactive approach in dealing with these offenders. We want to ensure that persons ride their bikes in a fashion not trying to own the road," he concluded.
All occupants in both vehicles were taken to hospital and are receiving medical attention for their injuries sustained due to the tragic wreck.
By Ashley Penn
Freeport News Reporter