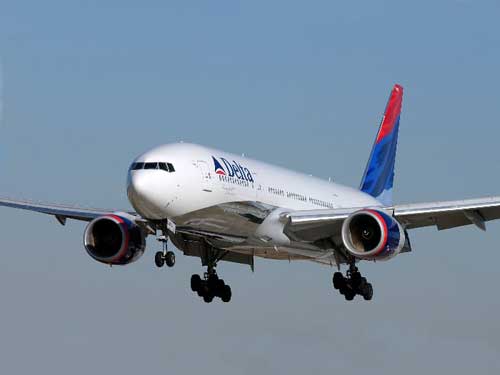 Delta Air Lines is beginning nonstop weekly service to the Bahamas from Raleigh-Durham International Airport, the airport reported.
The flight to Nassau will be RDU's fourth international flight, joining an American Airlines (OTC: AAMRQ) flight to London, an Air Canada (TO: AC-B) flight to Toronto and a seasonal Delta (NYSE: DAL) flight to Cancun. Vision Airlines and BahamasAir briefly offered nonstop service to Freeport, on Grand Bahama Island, in 2011 and 2012.
The flight leaves Nassau each Saturday morning at 11:40 starting Dec. 21. It lands at RDU at 2:10 p.m., and takes off again at 2:40 p.m.
At 80 square miles, New Providence Island is not one of the Bahamas' largest, but it's the country's commercial center and home to roughly two-thirds of the country's population. Nassau, the Bahamanian capital, occupies its eastern half.
By Chris Bagley
Staff Writer, Triangle Business Journal