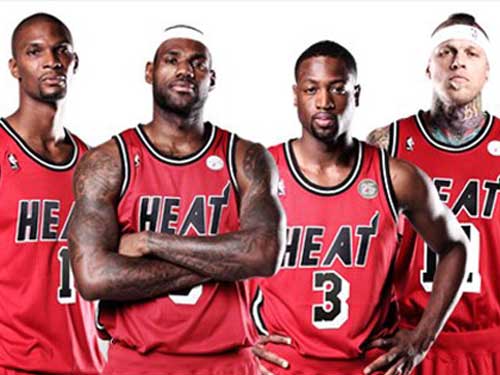 Miami Heat Team President, Pat Riley, arrived in The Bahamas on Sunday afternoon and was welcomed by a small delegation of Tourism Officials including Acting Minister of Tourism, Glenys Hanna-Martin (Minister of Transport and Aviation) and the Permanent Secretary, Mr. Harrison Thompson.
Mr. Riley's arrival is just ahead of his NBA Championship Team that will be holding their 2013 Training Camp, Tuesday, October 1st-4th at the luxurious Atlantis Resort on Paradise Island, Nassau, Bahamas.
Mr. Riley took the opportunity on Sunday afternoon to inspect the court on which the team will be practicing and among his brief comments was the word "Perfect."
Riley's team will be practicing twice daily in the Resort's conference room that has been transformed into a basketball gymnasium with an NBA rated court.
Source: Ministry of Tourism