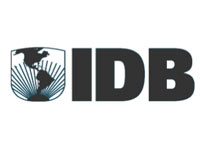 Inter-American Development Bank (IDB) officials have expressed concern with the administration of justice in The Bahamas, highlighting the  low conviction rate and the fact that more than 300 accused murderers are out on bail.
Bahamians and foreigners alike have been complaining about the Bahamian justice system (or lack thereof) for years.
The IDB is so concerned with the dismal conviction rates that the organisation has pledged $250,000 to improve the justice system in The Bahamas.
Sadly, that money, like most of the money that is received from the IDB, will most likely be squandered or stolen by corrupt government and private sector officials.  The IDB has had numerous problems of its own with corruption and, presently, there is very little oversight for money that is given to The Bahamas.
In a recent report, the IDB said during the 2005 to 2009 period only 5.1 per cent of murder cases resulted in convictions, while noting that within the last five years, 305 accused murderers have been released on bail.  The Bahamas government disagrees with those statistics.
But it is not just low conviction rates.
Incompetence is pervasive throughout the Bahamian legal system with corrupt police, unethical lawyers,  crooked court employees and incompetent judges.
This situation can partly explain why The Bahamas has recently shown a marked decline in its values for the world governance indicator related to the rule of law, an IDB document stated.
The report went on to point out that this situation is contributing to the recent dramatic increase in incidents of violence and crimes that remain unresolved amid an increasing judicial backlog and a diminishing number of convictions.
"Today, few people doubt that sustainable development depends on the credibility of the legal system, the quality of the legal framework, the effective protection of property rights and the honesty, effectiveness and efficiency of the agencies in charge of applying the law to specific cases," the document added.