Marathon Bahamas Assists Cancer Charities
November 26, 2013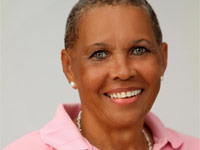 Every day women and their families around the world are faced with daunting life changing results, and many are trying to cope and become warriors in their own communities.
Each year, Bahamian health officials estimate three hundred to five hundred new cases of breast cancer. Forty four percent of Bahamian women find out about their cancer at stage three or four of the disease when sometimes there is just a tiny window of time, if any, in which to save their lives. Many Bahamians are losing their wives, sisters, mothers and daughters at younger ages due to breast cancer which is believed to be now reaching epidemic proportions in such a small populated country.
Over the last four years, The Sunshine Insurance Race Weekend has been one of the pioneering groups assisting and donating to cancer organizations in the community, such as, The Breast Cancer Initiative, The Sister Sister Breast Cancer Support Group, and The Cancer Society, who are all dedicated to the fight against breast cancer.
Melissa Major, Executive Director of the Breast Cancer Initiative Foundation (BBCIF) indicated, "The Race Weekend contribution aids research on the BRCA gene testing that is currently being conducted. Since, 2008, the support has made an impact within our organization because it allows us to continue our research, which will help all of us understand, and uncover new methods on treating breast cancer."
She added, "Persons can become more involved in BBCIF by providing assistance and support in raising awareness about breast cancer through volunteering or giving a monetary donation to support the mission of BBCIF."
The Bahamas Breast Cancer Initiative Foundation facilitates the collaboration of multiple partners to improve breast cancer care in the Bahamas. The foundation also provides women in the Bahamas a comprehensive breast cancer program which includes education and early detection and care.
Early detection can mean that  treatment will be more effective which will ultimately save a life. Breast cancer also takes a particularly harsh toll and groups like The Sister Sister (Breast Cancer) Support Group provides supportive care, encouragement, coping skills, strength and hope for women who have or had cancer.
Andrea Sweeting, President of The Sister Sister Group said, "Empowering women to become conquerors is very important to our group. Our motto, 'Women Helping Women', provides the attachment needed for wholeness and healing."
Mrs. Sweeting also said, "Over the last three years we, have been a recipient of funds from The Marathon Bahamas and Susan J. Komen race Weekend. The support has enabled us to purchase port a caths and needles which is a part of the outreach program that allows women to start their treatments on a timely basis."
Along with medical care, cancer patients need emotional and mental support as well as after care that provides strength and encouragement which are needed on a daily basis to assist in boosting the spirits and filling a unique void in the lives of cancer patients.
"The Cancer Society of The Bahamas provides support for patients specifically from the Family islands. President, Lovern Wildgoose said, "The Cancer Society has received support from Marathon Bahamas and The Susan G Komen Race for the Cure® over the last couple of years, and their support is always appreciated because we have a cancer caring centre with ten rooms that consists of two beds. Persons from the family islands who travel to Nassau to receive care reside at the centre when they do not have family here who will be able to assist them in transportation and after care. We provide this care free of charge as well as providing them transportation to their appointments."
The support from the race weekend also assists The Cancer Society with providing free cancer screenings in the family islands.
To date, Marathon Bahamas has been instrumental in raising over $250,000.00 to benefit these charities, The Princess Margaret Hospital Foundation and the Cancer Association of Grand Bahama.
The Sunshine Insurance 2014 Race Weekend will be held on January 18 – 19, 2014, and persons may register online at www.marathonbahamas or at the Blue Hill Road or Shirley Street office of the Sunshine Insurance (Agents & Brokers) Limited.
The Calabash Group