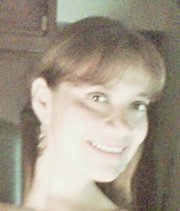 An American man has made an impassioned plea for persons to come forward with information about the whereabouts of his missing friend.
Todd Walsh contacted The Tribune via email yesterday seeking help in finding 47-year-old Nelly Alva of Lima, Peru.
He claimed she vanished after they both vacationed in the Bahamas.
Alva is described as having a petite body frame with very long brown hair and a pale skin tone.
She stands at about 5'2" tall.
According to Mr Walsh, he and Alva met on a religious dating website, Christian Mingle, two years ago and decided to finally meet.
They both flew into Nassau on November 9 – Nelly from Peru and Todd from the US – and toured the city for eight days.
Mr Walsh said he left Nassau on November 17, leaving Alva behind.
Before that time Mr Walsh claimed Alva had expressed an interest in illegally entering the United States. She had made contact with someone living in Grand Bahama who said they could successfully get her to the US for a fee of $6,000.
Mr Walsh last spoke to Alva, who was in Freeport, on December 15.
"I am just really scared for her," he said. "I fear the worst. After reading the stories about the Turkish men who still haven't been found after doing the same thing that Nelly did, I don't know what to think or do.
The two Turkish men he referred to in his email went missing after paying money to be smuggled into Miami.