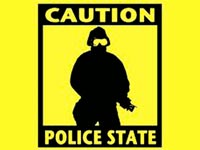 The Immigration Department was accused of "systematically driving business from this country", as the Government moved swiftly to contain any negative fallout from Tuesday's detention of a top UBS (Bahamas) executive.
Dionisio D'Aguilar, Superwash's president, described as "outrageous" the apprehension, and temporary Detention Centre stay, of Emmanuel Fiaux, the East Bay Street bank's executive director.
The businessman, a prominent critic of the Immigration Department and the Government's seemingly hardline work permit stance, said the incident involving Mr Fiaux threatened to damage the Bahamas' efforts to attract new foreign direct investment (FDI) and businesses to its shores at a time when they were most needed.
Mr D'Aguilar's comments came as Ryan Pinder, minister of financial services, revealed to Tribune Business that he visited UBS (Bahamas) at Tuesday lunchtime to personally apologise to Mr Fiaux for his treatment at Immigration's hands.
Mr D'Aguilar, the former Bahamas Chamber of Commerce president, said the Immigration Department appeared to be developing "a trend" for heavy handedness when it came to dealing with skilled, high-end expatriate workers.
Mr Fiaux's detention comes within a year of Immigration officials entering Atlantis's premises to detain the resort's sea lion trainer, and haul her away in front of numerous tourists.
"It's another clear example of an Immigration Department that's completely out of control," Mr D'Aguilar told Tribune Business.
"It's like a police state," the Superwash chief told Tribune Business.