Bahamian designer Theodore Elyett's Orchidnized Chaos collection stole the show at the Fashions Finest Emerging Designer Showcase held during London Fashion Week.
Eight emerging designers showed collections at the off-schedule runway show held at the Grand Connaught Rooms, Covent Gardens. The Fashions Finest show is renown for highlighting emerging designers and attracts press and buyers from around the world seeking new talent.
"The opportunity to showcase during London Fashion Week was a step in the right direction for my brand," stated Elyett. "This was the first time my designs were shown on a European catwalk and I'm ecstatic with the feedback I received from UK press and show attendees.
Elyett won the opportunity to show his collection at London Fashion week as the winner of Mission Catwalk Season Three, beating out 14 other designers from around the Caribbean over the eleven week series.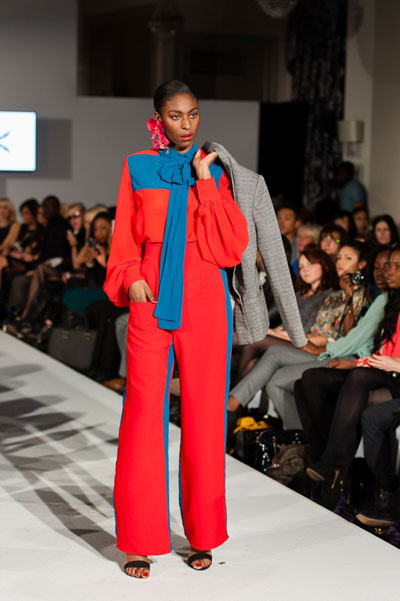 "Theodore stole the show like it was a breeze. I can't tell you how proud I am of him. He is going places, he's got the talent and the 'it factor' he just needs some big investors for the next big step," stated Keneea Linton-George, Mission Catwalk Executive Producer.
The Orchidnized Chaos collection features a vivid colour palette inspired by the Yuroba Egungun masquerade. Bright cobalt, aurora and crimson red as well as mauve mist dominate the collection, while a hint of cypress and Pantone's color of year, radiant orchid are peppered in.
Strengthening the Theodore Elyett brand identity and re-inventing signature TE silhouettes such as the palazzo pant were at the forefront of Elyett's mind during the design process. The collection is an expertly curated reflection of the dichotomy of the orchid – delicate and structured. The juxtaposition of patterns, prints, colours and textures makes the collection's title, a play on organized chaos, fitting.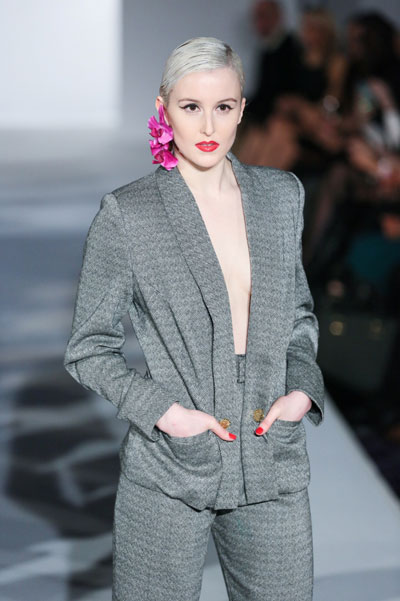 "Theodore knocked it out of the ballpark, stated Bahamian show attendee Derona Moss who resides in London. "By far the best collection there, I was so proud."
Elyett plans to retail the Orchidnized Chaos collection at select boutiques in The Bahamas and Jamaica.
"I have already made links with one boutique in Jamaica and two high end boutiques in The Bahamas have expressed interest," stated Elyett. "Additionally, amidst all of the preparation to take the runway showcase to retail, I will also be preparing for my upcoming summer studies at the prestigious London College of Fashion."
Fusion IMC
Caption: Elyett shows collection at London Fashion Week – Bahamian designer Theodore Elyett wowed the audience with his Autumn/Winter 2014 collection Orchidznized Chaos at the Fashions Finest Emerging Designer Showcase held during London Fashion Week. Photo credits: Andy Jones and Mariush Goslicki