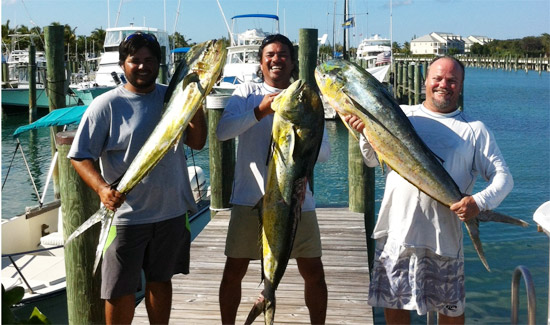 What a weigh to go for team Nixon returning to the marina at Palm Cay after a record day fishing in the Exumas. David Nixon, centre, says the mahi-mahi catch weighed in at nearly 120 pounds. At least that's what he said that day. It could be more by now.
Since the marina at the family-oriented community on New Providence's southeast coast opened a few months ago, it has become a haven for boaters who can zip out to the Exuma chain and return the same day.
The full service marina with 194 slips cuts about eight miles off the average Nassau trip to the boater's paradise of the Exumas where the northernmost points, Allan's Cay and Highbourne Cay, are about 28 miles away.