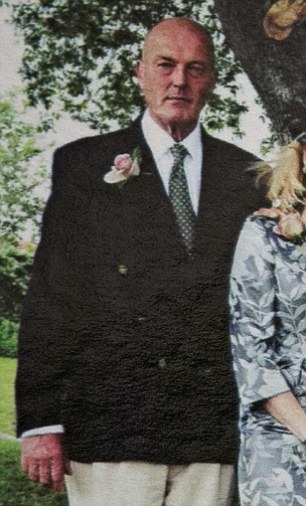 A $25,000 reward is being offered for information leading to the arrest and conviction of the person/s responsible for the murder of British citizen Edgar George Dart. Dart, 56, was shot and killed three weeks ago while visiting his mother in Grand Bahama.
Although police have questioned some persons no arrests have been made in connection with the incident.
Mr Dart and six other relatives were held hostage by three armed intruders who broke into his mother's residence on Dunton Lane, Emerald Bay, around 7am on April 8.  The thugs were masked and armed with a handgun and a machete. Dart apparently got into an argument with one of the men and was shot. His 13-year-old son, George, mother Joy, 79, brother Colin and his wife, Alison, and their son, Luke, and relative Pip, were also at the residence and watched in horror as Mr Dart bled to death.
The culprits tied up the family and robbed them of jewellery and other personal items. They cut the phone lines and escaped from the residence in the gardener's truck.
Dart's death is the sixth murder on Grand Bahama this year.
Inspector Terecita Pinder said the $25,000 reward is being offered by an anonymous donor. She said police are appealing to anyone with information that can assist them with their investigations to call police hotline in Grand Bahama at 352-1919, 351-9111, 351-9991 or call Crime Tipsters at 300-8476 or contact your nearest Police Station.
She stressed that all information received will be treated with the strictest of confidence.