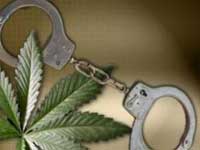 A woman told a magistrate that she used drugs because of personal problems.
Cynthia Murphy-Rahming, 59, of Exuma, was in tears as she admitted to possession of small amounts of cocaine and marijuana during her arraignment before Magistrate Andrew Forbes.
Asked why she had both drugs, Murphy-Rahming said she planned to lace her joint, adding that, "I've been going through some things."
Murphy Rahming, who had a 1980 conviction for drug possession, said she had been clean for the past 10 years.
Forbes said nothing would be gained by sending Murphy-Rahming to prison. Instead he gave her a conditional discharge, mandating her to attend drug treatment for a year.
If Murphy-Rahming successfully completes the program, the case will be discharged. Failure to complete the program will result in six months' imprisonment.