Bradley Roberts Wants to Expose More Tax Cheats
June 26, 2014
Most would consider it bizarre if, when asked to respond to an accusation that he lied, a man said: "What about my neighbor? He's a thief."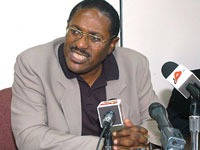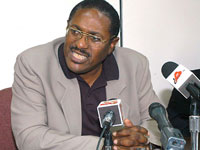 Yet time and again, this is the type of argument we hear from members of the Progressive Liberal Party (PLP). It seems whenever an official decision is questioned, a government appointment challenged, or information revealed that paints one of their inner circle in an unflattering light, the response from members of the governing party is: "The FNM's mistakes while in office were just as bad, if not worse."
The latest example of this came from PLP Chairman Bradley Roberts in response to the revelation that Dame Marguerite Pindling, widow of the country's first Prime Minister Sir Lynden Pindling, had not paid real property tax on her Skyline Heights home in 14 years, and owed more than $300,000 to the treasury.
After the story broke, Roberts suggested the relevant documents were leaked by someone with an agenda, as Dame Marguerite, currently serving as deputy to the governor general, is widely speculated to be the next governor general of The Bahamas.
Saying the story "stinks" and questioning the media's sense of dignity, Roberts
We could not agree more. The Guardian would be more than happy to take the PLP chairman up on this suggestion, and expand it to include all those who enjoy the public spotlight regardless of their political affiliation.
Click here to read the complete article at www.thenassauguardian.com