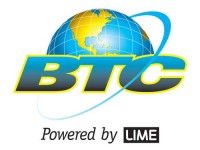 BTC is continuing its commitment to expand its access to high quality service and products to all of the nation's major islands with the launch of a new flagship store in Deadman's Cay, Long Island this coming Monday, September 29th.  The flagship store, which was previously a cashier and bill-pay station, will now offer a wide product range and full slate of services and customer help options in addition to its previous bill-pay services.
Since 2012, with the launch of the first flagship full-service store at the Marathon Mall in Nassau, BTC has systematically converted its original bill-pay stations into full retail experiences. Long Island joins New Providence, Grand Bahama, Abaco, Eleuthera, and Exuma as the latest Bahamian island in BTC's push to increase the company's footprint and improve services offered customers. The launch will also be the first in a renewed focus on Family Island customers, with the company also rolling out stores in Harbour Island, Spanish Wells, and Bimini throughout the month of September.
According to BTC Retail Lead, Bob Gill, says that the entire effort represents a modernisation of the telecommunications sector in the Bahamas, and more importantly a concerted effort on the part of the company to be accessible to all of its customers, particularly Family Island clients.
"By the end of November, Bahamians will have thirty-four BTC access points to BTC products and services, including the flagship stores and the independently owned franchises," said Mr. Gill.
"We are dedicated to reaching out to our customers, expressly in the Family Islands. BTC's investment to completely transform bill-pay centres across the country into open retail environments demonstrates this. All the new stores have fully interactive frontline mobile devices, a dedicated broadband area, and a private consultation room. We want to make doing business with BTC an enjoyable, exciting customer experience. Ultimately we think Long Islanders will be pleased with the new store."
Though the Long Island flagship store is the latest in a series, BTC Sr. Manager of Public Relations, Jerome Sawyer says that it will still be unique to the island.
"Though all of the new stores are similar in their sleek modern design, we strive to bring a unique touch to each one by commissioning a full-size wall mural by local artists. For this latest store we chose Long Island-based artists Alfred and Genele Williams.  They created a colourful mural inspired by life on their island which will be unveiled on Monday when the store is officially opened by our CEO Leon Williams."
The store launch guest of honour is Long Island MP Loretta Butler-Turner. Following a traditional ribbon-cutting ceremony and remarks, attendees will be treated to a celebratory event with music, food, fun and mobile phone and data card specials.  Long Island's premier radio station Island Breeze will cover the occasion with a live remote and a DJ. The event is scheduled for 12:00 noon Monday September 29th at the Deadman's Cay, Long Island.