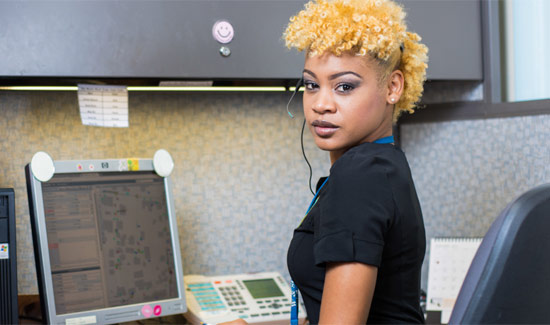 Being able to pay bills from the comfort of your own home is a huge convenience for many Bahamians, and the Water and Sewerage Corporation (WSC) is joining the ranks of companies which provide online bill payment as an option for their customers.
"Customers who have inquired about this service for quite some time will be happy to know that they can now pay their bills right from the comfort of their own homes, offices or even on the go," said Visna Armbrister, Public Affairs Manager at WSC.  "All they need to do is go to our website: www.wsc.com.bs, click on the Pay Now Button on the Home Page and follow the instructions."
The online bill payment service will be available 24 hours a day, and is fast, easy and secure.  This new feature is part of the Water & Sewerage Corporation's customer service upgrades, and is in addition to their new e-notification service, upgraded website and revamped Facebook, Twitter and YouTube accounts. "We're excited to add this online bill payment feature to our improving services," said Sandra Edgecombe, Chief Financial Officer at WSC. "Our company has been transforming over the last few years and all our improvements are coming to fruition."  The company is in its 4th year of an $83 million IDB contract and ended last year surpassing its goals for reduced water losses and improved flow for all its customers.
The new online payment has been available for the last week and the corporation hopes this service will alleviate some of the long lines on bill due days. "We are encouraging our customers to use this secure method," said Armbrister.  "Not only is it easy, but the time saved not standing in line gives them more time to do other things."
Submitted by Barefoot Marketing


The Water and Sewerage Corporation was established through an Act in 1976 with full responsibilities for managing, maintaining, distributing and developing the water resources of The Bahamas.
The Corporation has a team of over 400 dedicated employees in New Providence and the Family Islands, committed to the growth and excellence in service quality, which is the key driving force that guides and sustains the relationships with customers, employees, and communities served by the Corporation.
Through a loan with the IDB in 2011 the Water and Sewerage Corporation has developed the WSC Support Program to address Non-Revenue Reduction, WSC Institutional Strengthening, Rehabilitation and Upgrade of Wastewater Infrastructure and Preparation of a Wastewater Treatment Master Plan and an upgrade of the Legal and Regulatory Framework. The Support Program will ultimately improve the quality of water and service to customers.