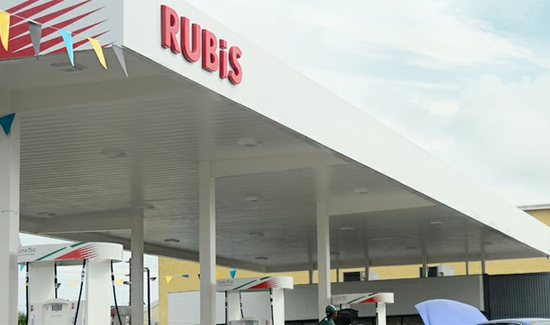 It's a crying shame that only last week, after a public outcry at a town meeting, was a February 20, 2014, Black and Veatch International report chronicling a hazardous gas leak in Marathon released.
That report found that area residents were possibly exposed to harmful chemicals but the government chose to keep it hush-hush, due to Attorney General Allyson Maynard-Gibson not authorising its release.
The introductory paragraph in the report states: "Black & Veatch International (BVI) prepared this report for the Bahamas Environmental, Science and Technology (BEST) Commission to provide an overall assessment of the unleaded gasoline release that occurred at the Rubis Bahamas, Ltd (Rubis) Robinson Road gas station facility in late 2012/early 2013.
"The facility is at the southwest corner of the intersection of Robinson Road and Old Trail Roads in the Highbury Park area within Nassau on the New Providence Island in the Bahamas. The site is surrounded by commercial properties on the north, south and west, and by a residential area to the east. Cable Bahamas Ltd (CBL) occupies the adjacent properties to the west and south that house cable operations. The building to the west is the Customer/Service Retail (CSR) building and the building to the south is the Head-End (HEB) building."
The very fact that a government agency commissioned the report and sat on it speaks wonders.
According to the report, benzene was found in air samples in Cable Bahamas' main building and confirmed that residents were exposed to elevated levels of benzene, a cancer-causing compound in gasoline. The chemical was found in a residential well in May 2013; but the report ultimately concluded that assessments conducted by Rubis were insufficient and could not be used to determine whether residential and commercial building occupants were exposed to contamination associated with the fuel release.
The report said that while remediation efforts were appropriate for groundwater contamination, Rubis could have expedited its response to off-site impacts.
The revelation of information in the report speaks to the most obscene example of an administration or government who, in terms of their approach to human beings, clearly does not get it! We hear all the rhetoric about believing in Bahamians, blah blah, but it seems as though they are just good at pretending to have human concerns.
The withholding of this report on the gasoline leakage and its possible health impact on residents demonstrates that they could care less about the humanity of those residents near ground zero (the Rubis gas station). To surreptitiously hold a report for more than one year, when they knew what Bahamians were exposed to and, further, to not allow these persons input in the matter, amounts to nothing short of paternalism and dismissive contempt. For all this time, the government knew that Marathon was a public health time bomb with a burning fuel and they said nothing. Bahamians should not trust this government: this cannot be what it means to believe in Bahamians. There are persons within the government – the Attorney General, the Minister for the Environment, the Prime Minister, the Minister of Health and, perhaps to a lesser extent, the Member of Parliament for Marathon – who must be held to account.
Frankly, as a student of history, the disaster in Marathon evokes thoughts of the infamous Tuskegee experiment. This was a clinical study on syphilis, carried out by the United States Public Health Service between 1932 and 1972. Black men were the subjects of the experiments and they were infected with syphilis, but made to believe that they were receiving free healthcare, meals and so on from the government.
What's most unethical is the fact that none of the men were told that they were infected with syphilis nor were they treated with antibiotics, even after penicillin was discovered.
According to an online encyclopaedia: "Of the original 399 men, 28 had died of syphilis, 100 were dead of related complications, 40 of their wives had been infected and 19 of their children were born with congenital syphilis." How disgraceful.
However, unlike here in The Bahamas where no government official has yet to apologise or render an explanation as to why they withheld the report, former US President Bill Clinton, who held that post many years after the Tuskegee experiment, said: "What was done cannot be undone. But we can end the silence. We can stop turning our heads away. We can look at you in the eye and finally say on behalf of the American people, what the United States government did was shameful, and I am sorry … To our African American citizens, I am sorry that your federal government orchestrated a study so clearly racist."
Prime Minister Perry Christie, will you end the silence?
Just imagine a child waking up daily in Marathon, running around in a contaminated yard, brushing their teeth with water laced with carcinogens – and no one says a thing. One would posit that persons engaged in backyard farming in the affected parts of Marathon should even avoid eating fruits and vegetables grown in their gardens.
I have a five-year-old son and this particularly irks me.
This incident in Marathon, more than any other occurrence during this government's term, has led one to believe that those individuals with carriage of the decision-making process could not give a hoot about the Bahamian people.
Why does it take more than one year to read a report that I read in about two hours? The report is 88 pages, but, for the most part, everything after page 22 is diagrams and site plans. The substantive material is 22 pages.
Are those who govern us simply cold-hearted? Are we now getting to know the measure of those that govern us?
How could they think that it was reasonable to keep people in the dark whilst they hold on to documentation of an ongoing risk? Nothing in the BVI report stated that as of February 2014 there was an all-clear. What's more, the report shows that the Ministry of Health and its representatives knew about the public health concerns since 2013.
The situation in Marathon is reminiscent of the tragedy in Love Canal more than 30 years ago. Love Canal was a three-block tract of land on the eastern edge of Niagra Falls, New York.
In the 1970s, the news media descended on Love Canal when it was revealed that that site – where people had taken up residence – was previously used to bury more than 22,000 tons of toxic waste.
According to online encyclopaedia Wikipedia: "Hooker Chemical sold the site to the Niagara Falls School Board in 1953 for $1, with a deed explicitly detailing the presence of the waste, and including a liability limitation clause about the contamination. The construction efforts of housing development, combined with particularly heavy rainstorms, released the chemical waste, leading to a public health emergency and an urban planning scandal. Hooker Chemical was found to be negligent in their disposal of waste, though not reckless in the sale of the land, in what became a test case for liability clauses."
Eckardt C Beck, who served as the Assistant Administrator of the United States Environmental Protection Agency (EPA) in charge of the national water and waste programmes and as the Regional Administrator of EPA Region 2, wrote a piece entitled "The Love Canal Tragedy" in the EPA Journal in January 1979.
In it, Mr Beck – who also earned the Presidential Distinguished Executive Award for chairing the development of the National Toxic Strategy for the EPA and formulating an environmental policy that has been adhered to for four decades – wrote:
"I visited the canal area at that time. Corroding waste-disposal drums could be seen breaking up through the grounds of backyards. Trees and gardens were turning black and dying. One entire swimming pool had been popped up from its foundation, afloat now on a small sea of chemicals. Puddles of noxious substances were pointed out to me by the residents. Some of these puddles were in their yards, some were in their basements, others yet were on the school grounds.
"Everywhere the air had a faint, choking smell. Children returned from play with burns on their hands and faces. And then there were the birth defects. The New York State Health Department is continuing an investigation into a disturbingly high rate of miscarriages, along with five birth-defect cases detected thus far in the area … A large percentage of people in Love Canal are also being closely observed because of detected high white-blood-cell counts, a possible precursor of leukemia," he said.
"Of the chemicals which comprise the brew seeping through the ground and into homes at Love Canal, one of the most prevalent is benzene – a known human carcinogen, and one detected in high concentration … Canal can now be added to a growing list of environmental disasters involving toxics, ranging from industrial workers stricken by nervous disorders and cancers to the discovery of toxic materials in the milk of nursing mothers."
Then US President Jimmy Carter declared Love Canal a federal emergency site in 1978 and that resulted in the government relocating 800 families. What's more, the EPA sued the parent company of the company that dumped the chemicals for $129m. In 1995, Occidental Petroleum agreed to pay $129m and settled lawsuits with Love Canal residents.
Should the Attorney General have sued Rubis on behalf of the residents of Marathon? In the face of such an adverse report, why has she not taken a cue from the EPA's book and already done so?
Much like the folks in Love Canal, should the government not look into relocating the people of Marathon directly affected by this gas leakage? After all, residents of Marathon – much like those persons who lived in Love Canal – are being exposed to benzene and other harmful chemicals. All one has to do is read the report!
The words of Dr David Axelrod to New York Times about the legacy of Love Canal resonate today, especially when one thinks about the state of affairs in Marathon and the government's response thus far. Those words are applicable, being that the state of affairs in Marathon concerning this gas leak and the secrecy surrounding the report is representative of a "national symbol of a failure to exercise a sense of concern for future generations''.
BVI could not have been engaged to carry out such a study without the knowledge and concurrence of the Cabinet. So, the Cabinet must have certainly had a copy of the report and yet not a single soul said a word. No one resigned in protest, nothing! The moment it was revealed that fellow Bahamians in Marathon were in peril, the MP and the Cabinet should have engaged in an all-out effort.
So, whilst I expect the Prime Minister, the Attorney General, the Minister of the Environment and the Minister of Health to all shuffle and dance, mime and try to explain their way out of this, the best thing they could do is apologise and offer their resignations to the Bahamian people. But, we know that that won't happen.
People's lives and livelihoods are at risk and all Ken Dorsett, the supposed guardian of our environment, can say is that it's a "teachable moment". Future generations of Bahamians are at risk, but he can only refer to it as a "teachable moment". Bahamians are possibly facing a public nuisance from chemical vapours/fumes and a host of aggressive illnesses, from cancer to tumours to epilepsy to bone weaknesses to serious calcium problems to miscarriages and so on, but, for the minister, it's merely a "teachable moment." Wow!
Where's the swift justice for the residents of Marathon?
Have geologists been brought in to assess whether underground swales could possibly carry the chemicals to the surrounding residential areas?
The ground water in Marathon is no doubt contaminated. Will it be evacuated? Certainly, the Love Canal story is instructive.
I encourage the people of Marathon – particularly those in close proximity and directed affected by the gas leak – to stand together, to mount joint law suits and judicial review actions against Rubis and the Government for loss of property or diminution in the value of the same, for this gross dereliction of duty, for this gross neglect of their humanity.
And, who is Rubis Bahamas' public relations manager? Their statement this week, hitting back at "inaccurate" media reports about its reaction to a 2012 underground fuel leak at its Robinson Road station and seeking to arguing that they have taken appropriate steps to remedy the situation, was nothing short of lame, distasteful and downright intellectually insulting. Perhaps, they should have simply remained quiet because the statement did nothing for Rubis' brand, other than irritate people all the more.
While we're at it, we must also look at Clifton, where oil spills are a frequent occurrence at BEC's plant, undoubtedly contaminating the water table and causing irreparable environmental damage to coral reefs, the shoreline and destroying countless habitats. This has been an ongoing issue for decades and consecutive governments appear clueless as to how to address these concerns.
The happenings in Marathon demonstrate that we are desperately in need of more stringent environmental protection legislation, from a Comprehensive Environmental Response, Compensation and Liability Act (CERCLA) as was passed by the US Congress to relocate the 800 families in the Love Canal disaster, reimburse them for their loss and sue the chemical company, a Clean Air and Water Act, a Safe Drinking Water Act, a Pesticide Act, a Resource Conservation and Recovery Act to a Toxic Substances Control Act.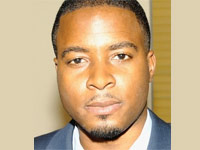 Let's truly believe in Bahamians!
Adrian Gibson
Young Man's View