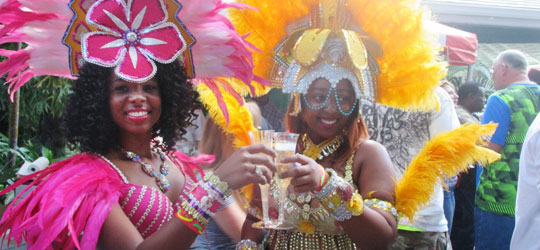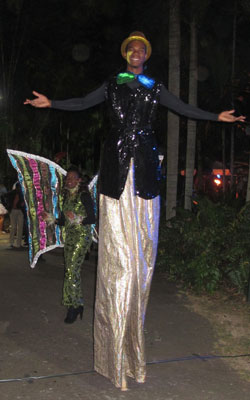 A record breaking 56 wines are ready for the 25th Anniversary of the Bahamas National Trust Wine and Art Festival set for Saturday, Oct. 31, at The Retreat Gardens on Village Rd., Nassau, with Bristol Wines and Spirits as the major sponsor this and every year.
Bristol Wines and Spirits Wine Director Rusty Scates says "It's mostly treats and even a few tricks this year, so the 25th Anniversary event will be most memorable!
Come and enjoy the exotic tastes of our 1er Cru  Collection, eight wines from five countries,  which will be special featured wines. Another wine to watch for is Rock and Rolle Classic, a French wine from Rock and Rolle Wines,  Pays d'Or."
The 25th Annual BNT Wine and Art runs from  12 noon to 8 pm with 56 wines from eight countries available for tasting and 38 artists displaying their work.
Entertainment and food add to the enjoyment of with culinary demonstrations, Best in Show Art Competition, raffles and Bahamian artists live including the "Salt Artist" Allan P. Wallace, tricks and treats from Emanji Circus Arts,  and Air Brush Junkies.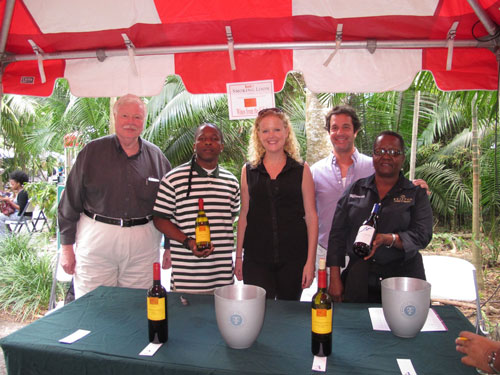 Many of the wines will be available at sale prices at Bristol Wines and Spirits locations on Gladstone Rd, East Bay St. and Blake Rd. from Oct 31 to November 7..
The Wine and Art Festival is a major fund raiser for The Bahamas National Trust. Officials advise you can avoid long entry lines and save money by buying your tickets in advance this year.  Tickets are $20 in advance and $25 at the gate for adults, $10 for young adults (aged 12-17) and $5 for children under 12 and are available now at The Retreat, Village Rd; Airbrush Junkies, Mall at Marathon and Bristol Wines & Spirits, Gladstone Rd.
Members night on Friday night is free for Bahamas National Trust members only.
PS News/Feature