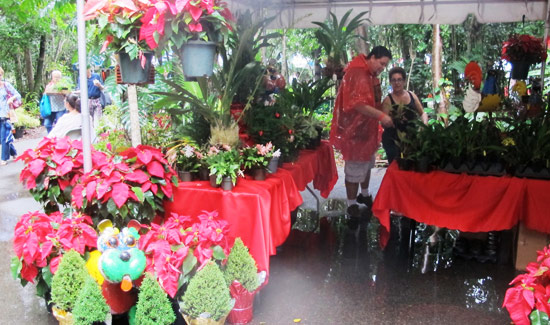 BNT Jollification 2015 "Jingle All the Way" Arts and Crafts Festival promises  a delightful and spirited weekend of fun, gift idea and activities according to Mrs. Sandy Rolle, Vice President of Sales and Marketing for  Bristol  Wines and Spirits, major sponsor for the event since its inception more than 20 years ago.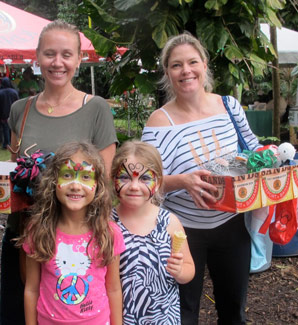 A major fundraiser for The Bahamas National Trust BNT, Jollification kicks off from  5-8 p.m. Friday,  Nov. 20 with Members Night, a twinkling preview of all the joys of the event from premium spirits such as Bacardi  and Dewars to dazzling jewellery, colourful arts and crafts and  exotic plants, plus a whole Jolly Market of goodies to give or enjoy. Admission is $5 for BNT members and $10 for non members.
On Saturday, Nov. 21 and Sunday, Nov. 22 from 11 a.m. To 5 p.m.,  the full scope of Christmas present takes over the "Retreat Garden" with more than 80 vendors of crafts and foods, premium drinks and cocktails in the Mistletoe Lounge, and for children, Jolly Land and Bluebird Children's Crafts Area.  From tame boa constrictors to books,  plants, arts and crafts, Scotch grotto, gifts galore, Jollification has it all.
Bristol Wines and Spirits, a major attraction as well as a major sponsor, plans about 12 sipping, sampling booths for premium brands including: Bombay Sapphire, Patron, Grey Goose, Jack Daniels, Rum Chata, Finlandia, Sperone Sparkling, Pama and MB Egg Nog, Courvoisier, Dewar's Scotch and a cash bar for signature Bacardi drinks.  The free samples and recipes for Holiday beverages proved very popular in the secluded "Mistletoe Lounge", the carefully monitored area at the back of the gardens for those over age 18.
Back by popular demand is the Scotch Grotto, with  traditional favorites from Dewar's Scotch Whiskeys – Dewars 12, Dewars 18 and Dewars Signature.
The company also is the major sponsor for Grand Bahama's upcoming "Festival Noel" Seasoned Bristol Wines and Spirits staff, volunteers and mixologists pour and answer questions at all of these events, major fund raisers for the BNT.
The Bahamian Brewery has a special area reserved for Sands, High Rock or Sands Light.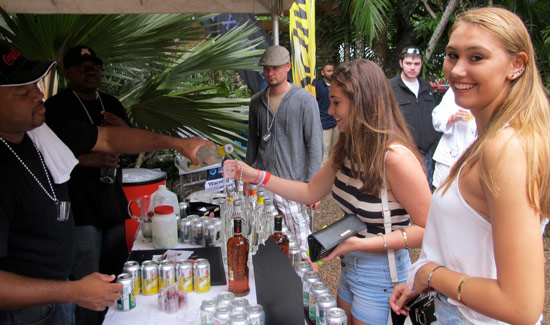 BNT executives including Eric Carey, Executive Director of the BNT, and Lynn Gape, Co-Chairpersons Robin Symonette and Sally  Varani-Jones and their  committee and volunteers plan all year to make Jollification ever more informative and enjoyable for all ages. They promise even more variety this year.
Kids of all ages enjoy face painting, ice cream and cotton candy. The Bluebird Children's Crafts Corner, sponsored by Asa H Pritchard, draws a huge crowd to "Jolly Land," the bright enclosure at the front of the garden.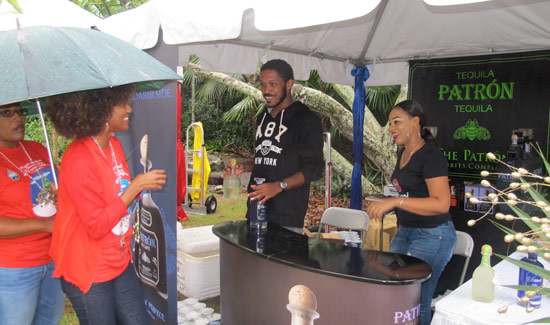 The "Jolly Market" features jolly culinary delights were: baked goods; the ever popular Greek booths; international foods from many countries including the Phillipines, BBQ, baked crabs, fish tacos and dozens of other tasty treats, even doggie treats.
Last year the nearly 100 booths included straw work, arts and crafts, several plant booths, hand crafted Christmas ornaments and gifts, local jams, candles, elegant jewellery, artists such as Trevor Tucker, plus BNT memberships and the ever popular book stall.  –
By P. S. News/Features