After months of field trips, school presentations, oil monitoring, marine life surveys, coral reef and sand dune restoration, and turtle tagging, Renee Farquharson and Raguel Nesbitt are eagerly preparing for an exciting semester at The Island School in Cape Eleuthera.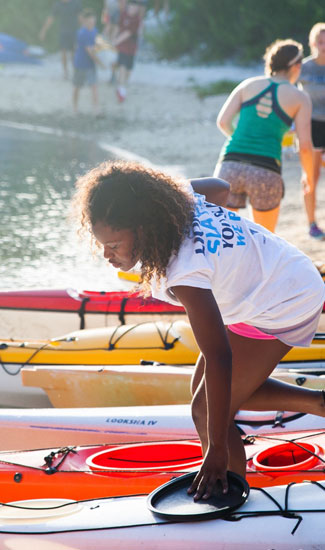 Renee and Raguel are recent high school graduates who completed a 4-month paid internship in December 2015, as the first part of their experience in the Bahamas Environmental Steward Scholars (BESS) Programme 2015-16 cycle. In March of this year, they will join youth from around the world for the spring semester at The Island School; a unique sustainable living campus where students discover sustainable solutions to real-world problems using the environment on South Eleuthera as their classroom.
They are trading places with Andrieka Burrows and Christian McIntosh who completed The Island School Fall 2015 semester and have started their internships with BREEF in New Providence and Friends of The Environment in Abaco, respectively.
The BESS Programme is a one-year mentorship programme for graduating high school students in The Bahamas with a keen interest in the environment, eco-tourism and sustainable development.
Since 2008, thirty-eight young Bahamians have benefitted from this exceptional educational experience, with most scholars going on to pursue related tertiary studies and/or are now employed in the field. Special thanks to all the partners, donors and sponsors whose support makes these opportunities possible.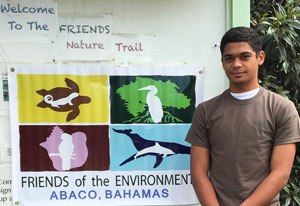 BREEF is NOW ACCEPTING APPLICATIONS from graduating high school students (15-18yrs.) for the 2016-17 BESS Programme cycle.
Visit www.islandschool.org/bess or call BREEF at 327-9000 for applications and information. Application Deadline 29th February, 2016.
Captions:
BES Scholar, Renee Farquharson conducts marine life survey while interning with BREEF
"The experiences that I have gained . . . so far have proven to be extraordinary and life changing.  The BESS program has not only allowed  me to discover new  passions  but has also  created opportunities for me  to share these passions with others." – Andrieka
"I went to The Island School thinking there were going to be great challenges and I was not disappointed . . . I have learned more than I could have doing anything else for 3 months". – Christian