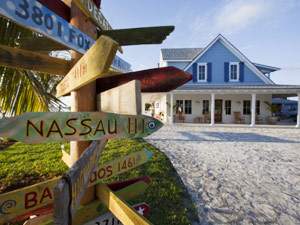 Over the past year our team has grown in anticipation of improved Bahamian tourism and to support a larger number of guests through our efforts to generate more revenues while not negatively impacting the fragile fisheries that surround Deep Water Cay and East End Grand Bahama.
While we remain in the process of that development, slow approvals and the issues raised by the BFFIA have affected timing. We are ensuring our associate levels are properly matched to our current guest levels.
We have worked with each of the department managers to bring team numbers into an appropriate balance for now, returning to our historical staffing model, requiring a reduction of 9 employees. Those that have been laid off have served Deep Water Cay very well and we thank them for their service, have given them their severance, and our greatest respect.
It is our belief that Deep Water Cay will continue to grow into a larger resort. In the interim, we have taken the necessary steps to ensure that our staff is right-sized for today's needs.
Joe Bunton
The Deep Water Cay Resort has long been a fixture in the high-end bonefishing segment of Grand Bahama's sports fishing sector. Accommodations include seven quaint oceanfront cottages and several guest homes allowing up to 34 guests to vacation on this private island. The resort has a modern fishing fleet and offers flats, reef, and offshore fishing as well as diving. www.deepwatercay.com.